Web Content Viewer (Global)
admisionAyudas_txtAccommodation
San Sebastian is a city to discover, located in the north of Spain just 20k from France, it is ranked as one of the most beautiful cities in the country. Its beautiful French-inspired streets, its three beaches and its renowned gastronomy make the city a different, pleasant and fun choice to live in.
Tecnun provides you with the information you need to easily and efficiently find different types of accommodation to suit different types of students coming to study at the University.
admisionAyudas_img_sansebastian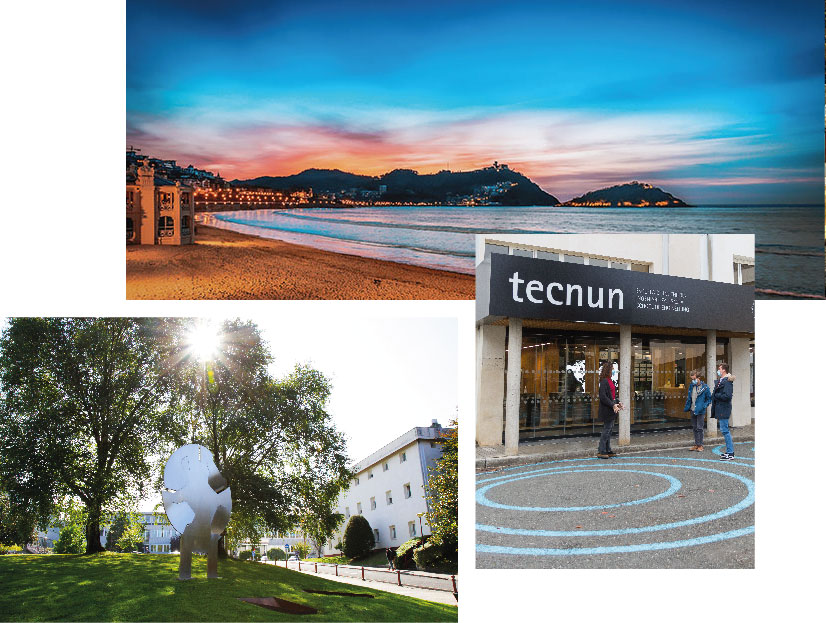 admisionAyudas_desplegableCollegeMayor
The Halls of Residence are university centres which, integrated into the University, provide residence for students and promote cultural, professional and human training for residents, projecting their activity at the service of the university community and society.
They offer a university environment conducive to intense study, in an atmosphere that is both professional and collegial, with individual attention to students and their specific needs.
They organize Cultural Activities Office, social and sporting events that contribute to the integral formation of student and are open to everyone, including non-residents. The life of Colegio Mayor is enriching for students of all grades, graduate students and students from many different backgrounds.
The monthly cost of a Colegio Mayor varies depending on the services offered by each center:
Male halls of residence: between 893 and 1,137 €.

Women's halls of residence: between 600 and 1,112 €.
CONTACT
admisionAyudas_desplegableFlats Tutelados
The Off-campus apartment accommodation are close to Campus and depend on a University Center or a Colegio Mayor. They meet all the needs of accommodation and maintenance through a full residential service, seven days a week. The same Cultural Activities Office and academic activities are held at Off-campus apartment accommodation as at the University Center or Colegio Mayor on which they are located.
The residents are always university students and each of the apartments has a person in charge, the Dean, who is a student of the last courses and is responsible for ensuring an atmosphere of coexistence and study.
The monthly cost for student in a Off-campus apartment accommodation varies depending on the university center on which they depend, as well as the services offered:
Off-campus apartment accommodation male: 650 €.

Off-campus apartment accommodation women: between 500 and 680 €.
In San Sebastian the Colegio Mayor Ayete (male) offers Off-campus apartment accommodation.
admisionAid_titOtherAccommodation
Other accommodation
This service is oriented only to students or prospective students of Tecnun. We do not attend to requests from people outside the institution.
AdmissionAssistance_deployableOtherAccommodation
accommodation-doctorandos-tex
Apartments for
administrative staff, teachers, researchers and doctoral students
Campus Home, Tecnun and Ceit have reached an agreement agreement to offer staff PAS, PDI or PhD student several apartments in San Sebastian.



+34 629 993 564 | +34 678 033 737