News

LATEST NEWS AND EVENTS FROM THE SCHOOL OF ENGINEERING
Tecnun hosts an international symposium on sustainability in the tourism sector
The meeting, organized by the School of Engineering and the Institute for Culture and Society, has addressed sustainability from the multidisciplinarity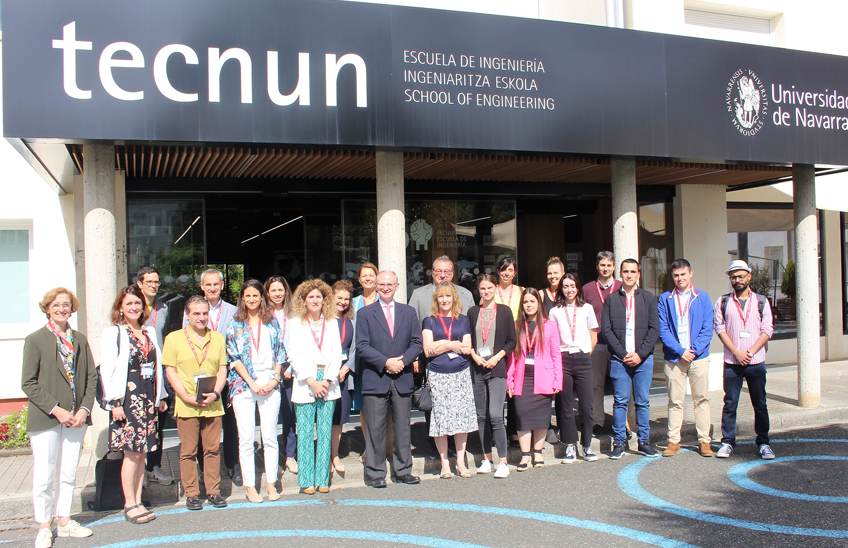 The School of Engineering hosted an international symposium on sustainability in the tourism sector. The meeting, organized by the School of Engineering and the Institute for Culture and Society (ICS), addressed sustainability from the multidisciplinarity.
"The tourism sector must take into account its environmental impact and its social consequences. This congress has raised an attentive look at the management of resources and the relationship with the territory", as pointed out María Jesús Álvarez, professor at Tecnun and co-organizer of the symposium.
Dialogue between different disciplines and occupations has been one of the keys to this symposium. "Sustainability has to be approached from a multiple perspective; it cannot be only implementation or only communication(greenwashing), both have to be worked together to, in the end, make all stakeholders and the tourism sector itself more sustainable," said Ana Maria Fernandez, co-organizer of congress as a member of project Erasmus +'KiNESIS: Alliances of knowledge for social innovation in the face of depopulation', in which the group 'Public discourse' of ICS participates.
"The tourism sector," said Fernandez, "comprises a set of companies that interact with each other in a very complex and diversified network (hotels, transport companies, tourist agencies, car rental companies, etc.) and it is important that all the agents of this network are involved in thinking about a sustainable development ". This approach is reflected in the list of speakers.
The sessions have been held at position by: Ana M. López de San Román Alves; Head of Sustainability at Ilunion Hotels; Pablo Viñolas Salustiano; CEO & CoFounder of Donomotics; María Cruz Díaz de Terán, ICS, University of Navarra; Maitena Ezkutari, General Director of Tourism and Commerce, Government of Navarra; David Mora, coordinator of the Master in Gastronomic Tourism, Basque Culinary Center; Ana M. Fernández, ICS, University of Navarra; Mikel Zaldúa, director of Hotel Lasala place; Alfonso Mendiz, President of the Universitat Internacional de Catalunya, Full Professor of Audiovisual Communication and advertising; and María Jesús Álvarez, professor of Tecnun.
The professor of TecnunMaría Jesús Álvarez, stressed that the importance of congress lies in the importance of the subject matter. "Tourism is a sector core topic in our Economics that accounts for 14% of GDP at the state level. However, unfortunately, on many occasions, the development of tourism activity has been carried out without adequate planning, which has generated environmental impacts and negative social consequences. This is why it must be approached with the attention and rigor it deserves".
This Symposium has constituted a meeting between academics from different disciplines and business people to address the issues from different perspectives, with an open mind, looking for solutions to the problems and without losing the practical "down to earth" vision of entrepreneurs.