News

LATEST NEWS AND EVENTS FROM THE SCHOOL OF ENGINEERING
Two former students of Tecnun receive recognition at the Toribio Echevarria awards.
The winners are Eider Sánchez and Maider Alberich, from the company Naru Intelligence.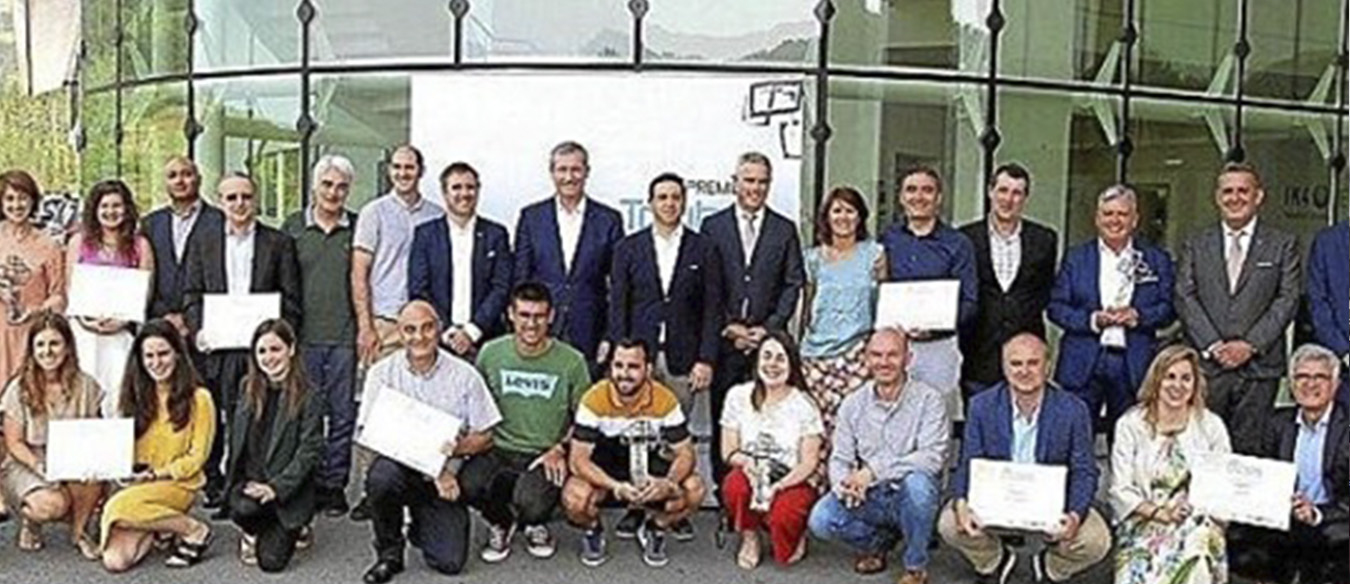 Eider Sánchez and Maider Alberich, from the company Naru Intelligence, received recognition at the Toribio Echevarria awards.
PHOTO: Courtesy
Tecnun alumni Eider Sanchez and Maider Alberich, from the company Naru Intelligence, recently received recognition in the Toribio Echevarria awards, the category of the "Best of the Best". Internacionalization. Naru Intelligence works in the application of artificial intelligence systems for the improvement of results in oncology and other diseases.
What has it meant for you to receive this award?
The Internacionalization de Toribio Echevarria Award is a great recognition to the work we are doing in the Naru Intelligence team, and gives us the opportunity to continue growing. We would like to thank all the entities that have supported us during this journey, especially the SPRI, the Provincial Council of Gipuzkoa, BIC Gipuzkoa and Fomento San Sebastian.
When and how did you find out about it?
It was at the awards ceremony itself, on 22 July, when we found out. We had already been nominated as finalists a couple of weeks before, but the winners were not made public until that moment. They do it that way to make the event more exciting, and that's what makes it always such a familiar and emotional event. The award was a big surprise for the whole team.
Does this recognition spur you on with your project?
Of course, a recognition like the Toribio Echevarria is a boost for the whole team to move forward with Naru Intelligence, and above all, to move forward with the goal of reducing uncertainty about the follow-up of cancer patients through Artificial Intelligence.
When did you decide to start it?
The two promoters, Maider and Eider, decided to leave our jobs as researchers in 2016 to create Naru Intelligence. We are both telecommunications engineers, and we have specialised during our careers in the development of Artificial Intelligence systems for medicine. We left research because we wanted to go further and dedicate ourselves to bringing new technology to patients, to the market, and to improving their quality of life.
Like most people, we have lived first-hand the experience of having a family member with cancer. That's why we founded Naru Intelligence in 2017 with the aim of predicting adverse effects of cancer treatments in order to help cancer patients have a better quality of life during their illness. At Naru Intelligence we want to anticipate possible adverse effects that may develop in cancer patients by using the results of previous patients. And in this we have invested all our effort, passion and dedication over the last 3 years.
With the very name of the company, Naru, which in Japanese means to be reborn, to transform, to become better, we wanted to reflect what we do: apply artificial intelligence on patient data to transform it into knowledge that improves medical decision-making about future patients.
Do you know each other from your time at Tecnun or did you know each other before?
We met at a later stage after our time at Tecnun. It was in our last job as researchers at the Vicomtech research centre.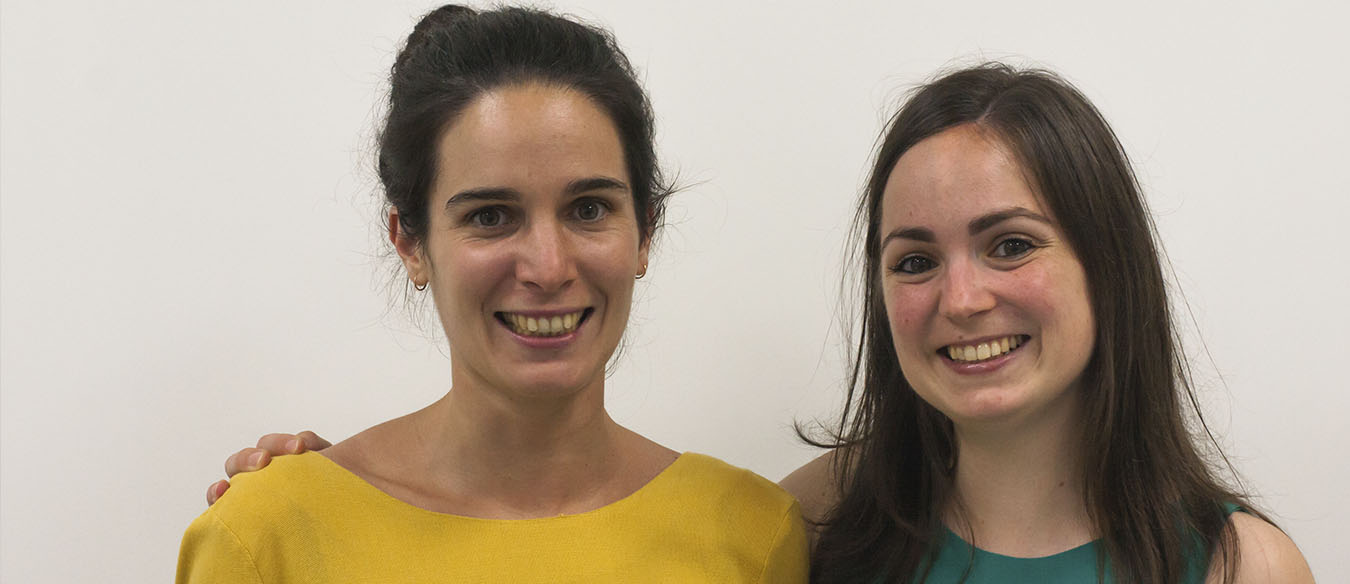 What would you highlight from your time at the School of Engineering?
We have taken many things away from our time at Tecnun . Not only at the level of the training we have received as engineers, which has given us the ability and desire to start this challenge of Naru. We also take with us the people with whom we shared those years, both at the level of colleagues and teachers. We still keep in touch with many of them, and even in the Naru team itself.
What exactly do you currently do in Naru?
Naru Intelligence is a start-up focused on artificial intelligence applications for medicine. We have developed a system called Step that provides productive information about cancer patients' risk of developing complications and adverse effects with their treatments. In this way, healthcare professionals can provide more effective and personalised care to their patients.
Step has its own artificial intelligence technology based on mathematical algorithms that automatically analyse the data of all patients. It does this by comparing all the data, finding common patterns between patients who have had similar complications. The system learns from all patients, so the more patients who participate in the system, the more patients we can help in the future. In the first instance, we want to avoid hospitalisations, but in the medium to long term we will focus on any adverse effects of the patient.