News

LATEST NEWS AND EVENTS FROM THE SCHOOL OF ENGINEERING
Back to noticia_TECNUN_2021_12_01_antiguo_alumno
The former student, José Muñoz, awarded as Best Basque Entrepreneur 2020
Muñoz is president of Oribay Group Automotive and studied Mechanical Engineering at Escuela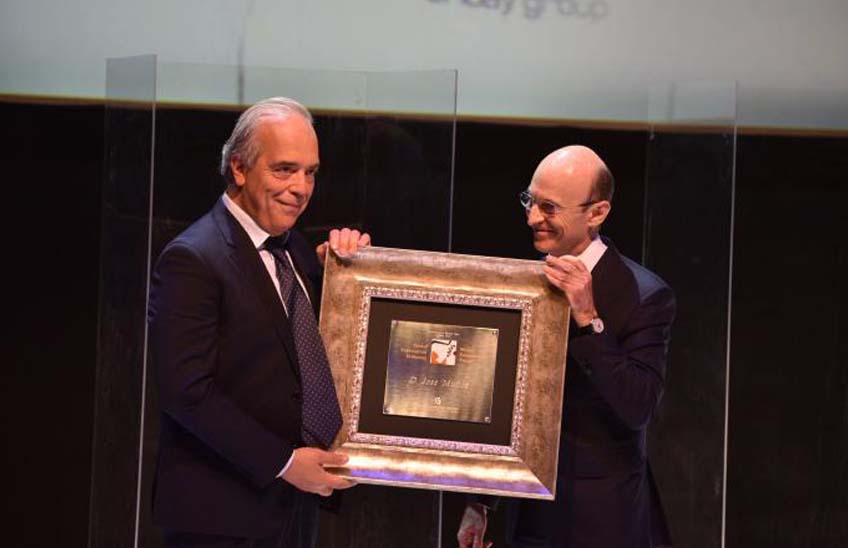 The 30th edition of the Basque Business Night, organised by the Fundación Empresa Vasca y Sociedad/Gizarte eta Euskal Enpresa Fundazioa, recently honoured the business career of Jose Muñoz, CEO of Oribay Group Automotive as Best Basque Entrepreneur 2020.
As is traditional, the awards were presented by the winners of the previous edition. Aitor Zumarraga Berasaluce, director general of CMZ Group, presented Jose Muñoz with the plaque recognizing him as Best Basque Entrepreneur 2020. Jose Muñoz studied Mechanical Engineering in Tecnun during the 80s and remembers his time at Tecnun with special affection for having made him "learn how to learn".
What has it meant to be recognised as Best Basque Entrepreneur 2020?  
It is an honor to receive this recognition. To the entrepreneur guide a powerful vision that together with Science, Technology and Strategy leads him to achieve his goal and to be able to create wealth and added value for the society to which he belongs.
What does Oribay Group Automotive do? 
We are focusing on everything related to autonomous driving, focusing on the area of the windshield.
Why do you think you have been recognized with this award? 
For making a persistent vision come true in time, promote in a powerful way the research and development and defending the presence of Euskadi all over the world.
What do you remember about your time at Tecnun? 
The maxim of learning to learn.
What has been your career path since leaving school? 
To conceive and materialise business opportunities through the creation of products, processes and services with a high scientific and technological content.