News

LATEST NEWS AND EVENTS FROM THE SCHOOL OF ENGINEERING
The students of the Master in Telecommunication Engineering visited Itelazpi's facilities.
This public telecommunications company of the Basque Government manages a land-based network with more than 240 centers.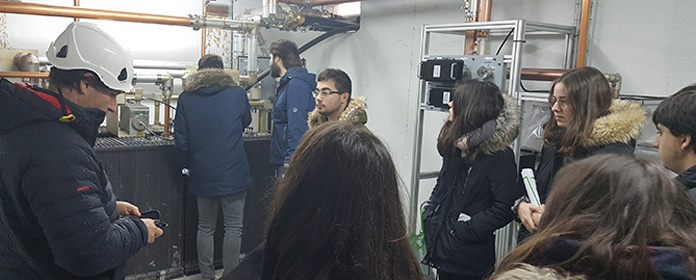 The students of the Master in Telecommunication Engineering visit Itelazpi station in Jaizkibel
PHOTO: Courtesy
"The bus left loaded with minds somewhat awake and thirsty to drink from the rain of knowledge. But that day it rained not only knowledge, but also water, and a lot of it". The Irunese Sebastián Díaz Friostudent of the Master's Degree in Telecommunications Engineering, jokes, referring to the visit he attended with his colleagues from class on April 18. Accompanied by Prof. Héctor Solar Héctor Solarthey set off for the facilities of the Basque Government's public telecommunications company (Itelazpi). (Itelazpi) has in Jaizkibel. In spite of the bad weather, they all put on a good face and were interested in learning about the methods Itelazpi uses to prevent rain from hindering the transmission of data via electromagnetic waves.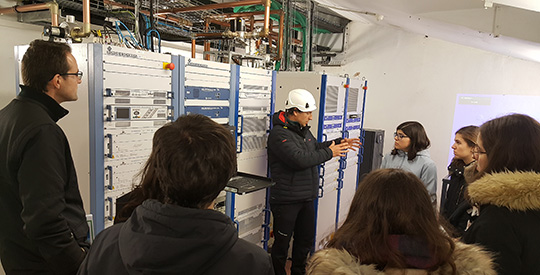 This company manages a terrestrial network of more than 240 centers, and from the Jazikibel station, one of the most important, provides Radiotelevision, FM and Tetra coverage to large areas of Gipuzkoa. As Sebastián Diaz explains, the 'telecos' visited the Communications Tower, where the technical staff explained the individual protection systems (PPE, harness, double hook, life line, etc.) and the differences between the antennas of the tower that make up the radiating systems of different services. 
In addition, and in the words of this student, the visit also served them to learn about the actions undertaken by Itelazpi to minimize the risks in subject of Occupational Health and Safety, as well as the initiatives aimed at caring for the environment.