News

LATEST NEWS AND EVENTS FROM THE SCHOOL OF ENGINEERING
The University improves international outreach and research in the Times Higher Education World University Rankings 2022
The University is the fourth best in Spain and ranks among the 251-300 best universities in the world.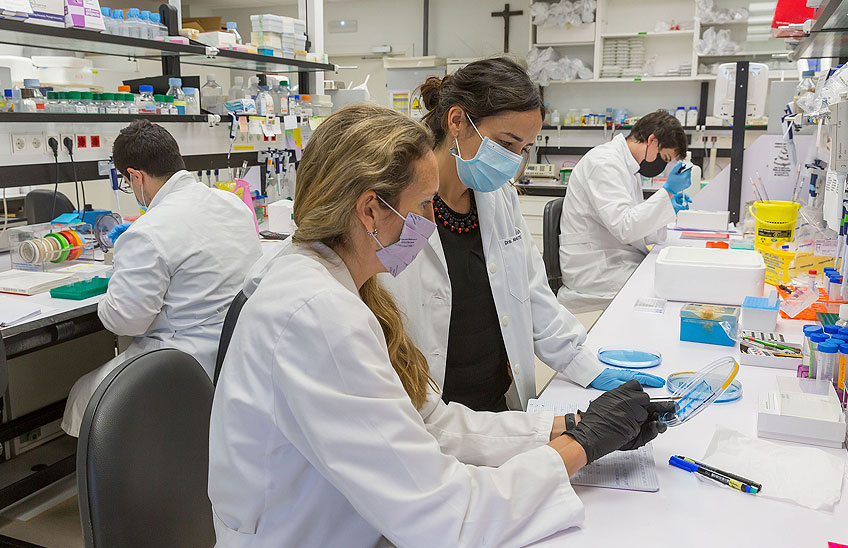 The University of Navarra has improved in four of the five indicators that make up the Times Higher Education World University Rankings 2022, which ranks more than 1,600 universities worldwide. Compared to last year, it has improved in research (+1.4%), citations among academics (+1.8%), industry revenues (+2.5%) and international outreach (+2.2%). 
The University of Navarra is first in Spain in both the indicators of approach international and research income per professor. The ranking places the University of Navarra in the 251-300 range and in fourth position in Spain (out of 52 ranked in this edition). The top three Spanish universities are Catalan public centers: Pompeu Fabra, Autónoma de Barcelona and University of Barcelona.
In its study, THE has employee more than 22,000 interviews with academics, 14.4 million articles and more than 108 million citations from the last five years thanks to the bibliometric information of the academic database Elsevier. In this edition, THE World University Ranking has compared more than 2,100 universities from more than 99 countries around the world, of which 1,600 have met the minimum requirements to be classified and after providing together more than 24,600 data on their teaching, income and research.
For this ranking, Times Higher Education analyzes the performance of universities in five areas: teaching, research, appointments among academics, industry revenue and international outreach
Pilar Lostao, Vice President of International Office of the University of Navarra, highlighted the work of the academics and professionals of the University to improve research and internationalization, and positively valued the fact that rankings such as THE recognize this effort. "The improvement in these indicators is an incentive to continue working for the quality of research and the international outreach dimension of our campus", he said.