News

LATEST NEWS AND EVENTS FROM THE SCHOOL OF ENGINEERING
GDP to fall by 11.26% during 2020 according to students from Tecnun
1st year Economics and Business students make their forecasts on the impact of COVID-19 on the Spanish economy.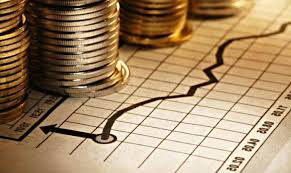 GDP will suffer a fall of 11.26% during 2020 according to students of Tecnun.
PHOTO: Communication Service
In recent weeks, many institutions have been making forecasts on the impact of the healthcare crisis on the growth of the Spanish economy in 2020. The Federation of Savings Banks FUNCAS, estimates a fall in GDP of 8%; the Central Bank of Spain, a fall of 13.6%; the IMF (International Monetary Fund), 8%; and the Moody's rating agency, 8%. And what are the forecasts of the economics students at Tecnun?
During the last few weeks they have been paying attention to the news, they have learned what GDP is and the different methods of calculation that exist. Each of the groups has used different mathematical models to obtain a forecast. The base model that the teacher proposed to them was based on the aggregate of economic activities, considering the most relevant ones: tourism (15% GDP), construction (14%), Health (12%), Commerce (12%), Financial Services (8%), Agriculture (5%), Automotive (5%), etc.
They have not only taken into account the level of activity in each of these sectors over the coming months. They have also incorporated microeconomic aspects of great relevance and forgotten in some studies, such as the behavior of individuals -who will lose disposable income and cash-flow- and companies.
No matter how many bars or stores open their doors, if individuals are not encouraged to go out and consume, the economy will not take off. No matter how much easy money the banks make available to entrepreneurs and individuals, if the mood is not optimistic, there will be no investment. What is clear is that the government and local institutions will activate the economy to the extent of their limited possibilities due to the public deficit and debt.
The 227 students from Tecnun have worked hard for several days to try to obtain a value that fits the real value, which will not be known until the end of the year. Many have enjoyed themselves and have felt like real economists performing calculations that until a few days ago were imagined to be very complicated.
The range of values presented by the students varied from a drop of 3% to a drop of 23%. Leaving aside the extremes, the average value according to the Economics students of Tecnun will be a fall of 11.26%, a value very close to that calculated by Professor Mikel Arcelus, which stands at 14.18% for the Spanish economy as a whole.
After this exercise, from now on some students will surely continue to make their estimates and, above all, most of them will know better where the figures that we hear so much about in the media come from.
Finally, the group of students who get the forecast right will receive a prize at the end of the year.