News

LATEST NEWS AND EVENTS FROM THE SCHOOL OF ENGINEERING
"The new school in Nigeria is now operational and functioning well".
Engineer Desmond Moru has returned to his country as a professor at Pan-Atlantic University in Lagos.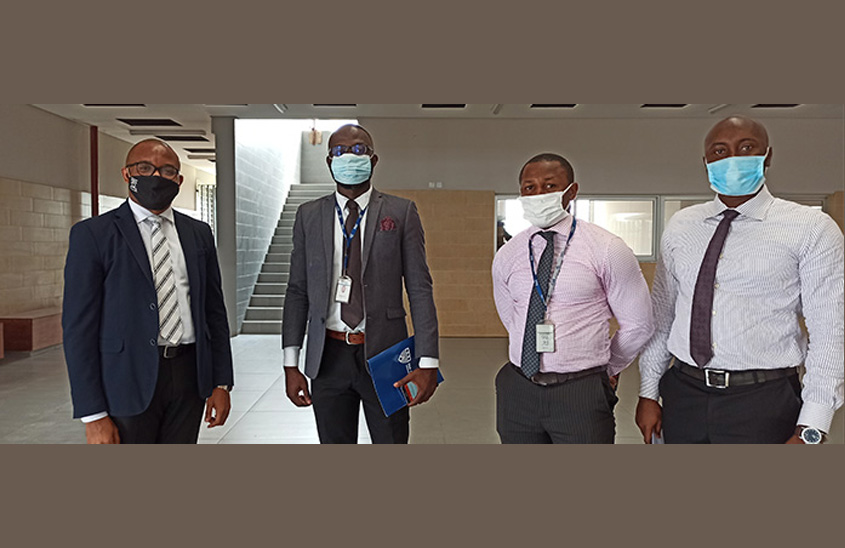 Nigerian engineer Desmond Moru began his Ph. Tecnun with the idea of promoting a School of Engineering in Lagos (Nigeria) and replicating the educational model of the University of Navarra at the end of his stay in San Sebastian. After defending his thesis at the School of Engineering, he returned to his country at the end of August to work as a professor in the first class of the School of Science and Technology at Pan-Atlantic University (PAU).
Desmond Moru, has been embarked on this new project for a few months, and also continues to collaborate with the director of his thesis, Diego Borro, in some academic work. "I hope to return to San Sebastian very soon to do some research, as soon as things stabilize," the Nigerian engineer confides.
"The new school will start in September with 150 students and three engineering courses: mechanical, electrical and computer science," says Desmond Moru. "I am excited that we are promoting a university with the capacity to face international challenges, to train young people in the spirit of teamwork and service. It's exciting that we can train leaders of change in Lagos," he says.
They started the new School of Engineering with three departments; Mechanical, Electrical and Computer Science. Classes started online in October due to covid-19. However, after the Christmas vacations, students resumed face-to-face classes on campus with all preventive measures implemented; mandatory use of face mask, maintaining social distance, etc. "Classes and activities are going very well. Students are happy to be on campus, instead of taking online classes at home," Moru highlights.
Desmond is a full professor and acting head of the Computer Science department. He assists the School's director in coordinating all operations and management of the IT department. "The School is operational and running well," the engineer is pleased. The number of teachers needed to run the first year's program has been reached. The board of trustees has set up several committees to follow up on some of the challenges. "There are still some areas of the school where construction is ongoing. However, these are things geared more toward the aesthetics of the building. Everything has gone according to plan, except for the pandemic which has delayed some things," he argues.
"We have 120 students and about 20 teachers for the first year. However, as we move into next year, we will need to recruit a few more. Professor Emeritus of Tecnun, Justino Fernandez, continues to help the new School and his help is immeasurable," Moru thanks. "We hope he will return as soon as possible. We are also looking at different possibilities to collaborate with Tecnun, as soon as we come out of the current pandemic situation."
One of the challenges facing the new School in the coming years is faculty recruitment. "We need to recruit professors with good quality backgrounds in order to maintain the high-level academic tone that Pan-Atlantic University represents. And this is not easy here, as some of the best professors are fleeing the country in search of "greener pastures." However, we are looking at various options and also at the possibilities of inviting some professors from abroad to teach at the School. Justino is optimistic and very much involved in this development," confides Desmond, who promises to keep sending news from Nigeria as they move forward.