News

LATEST NEWS AND EVENTS FROM THE SCHOOL OF ENGINEERING
Back to 20201008_Tecnun_delegados-20-21
"We are very eager to work to be able to serve the interests of our colleagues."
Iker Martinez-Jorcano is the delegate of Tecnun and this year there will be two sub-delegates: Juan Victor Villegas and Camila Herrera.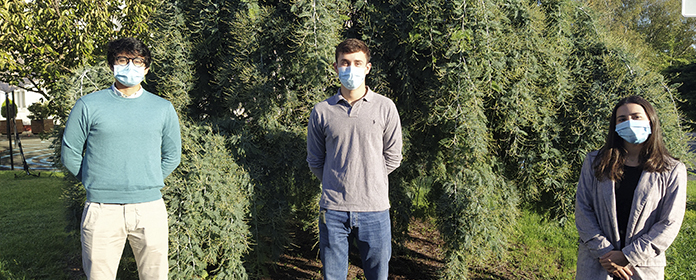 The delegate of Tecnun, Iker Martinez-Jorcano, flanked by the subdelegates, Juan Victor Villegas and Camila Herrera.
PHOTO: Communication Service
Iker Martinez-Jorcano (4th year Industrial Organization Engineering) is the new delegate of Tecnun, and as a novelty, this year he will be accompanied by not one, but two sub-delegates: Juan Victor Villegas and Camila Herrera. "I am proud to be able to represent all the students of the School and I am looking forward to working to serve the interests of my colleagues," says Iker.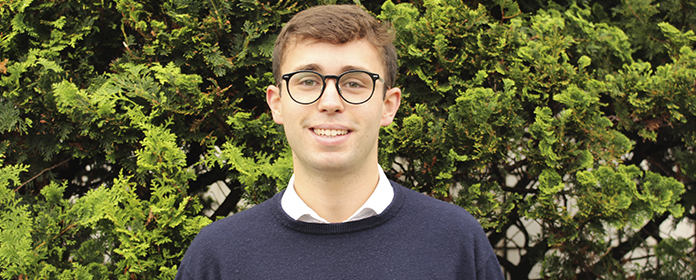 Why did you decide to run for delegate?
For me, being a delegate of Tecnun was a very important motivation for this last course I am facing. I think it is a way to put to test the skills that I have been developing throughout my time at Tecnun, and an opportunity to demonstrate my commitment and leadership. 
What do you think you can contribute?
I have always tried to help others as much as I can, and this position gives me the ability to be able to help not only my close circle, but all students. On the other hand, I hope to be able to use my experience as a class delegate for the past 3 years to perform this role to the best of my ability.
What will your main tasks be?
My main task will be to act as a liaison between the students and the School Management. I think it is important that communication between both parties is fluid, in order to contribute to the improvement of all areas of the University. And, on the other hand, I also want to encourage, within the status and rules and regulations health at all times, the realization of activities and events. I believe that this is a fundamental part of university life and, therefore, we will try to ensure that they can be carried out in the safest and most appropriate way.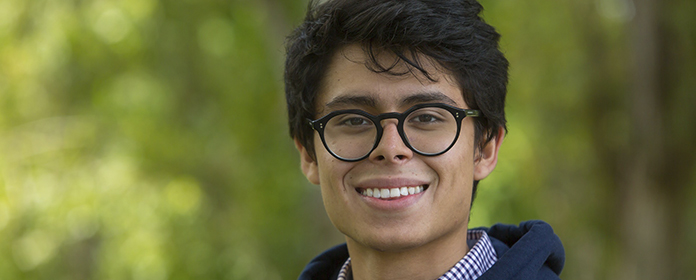 For their part, the subdelegates Juan Victor Villegas (3rd year Industrial Organization Engineering) and Camila Herrera (4th year Biomedical Engineering) emphasize that they also want to be available to their colleagues "in a sincere way" so that they can see in them someone they can trust and who will represent them correctly in front of the whole University.
As for what they can contribute, they are clear: "I would like to do away with the idea that the engineer is someone one-dimensional. With a lot of effort, I believe that Iker, Camila and I can spread a leadership that radiates a different perspective when facing problems as engineers", emphasizes Juan Víctor.
Camila also confesses that it is an honor for her to be subdelegate of Tecnun: "It is a position that I take on with great responsibility and it is my intention to look after all my colleagues". Camila emphasizes that "this year I believe it is essential to establish continuous communication between student body and academic staff, especially in these adverse circumstances. I believe that in order to continue teaching with the same quality as in previous years, given the new measures implemented, there must be even more feedback exchanges between students and teachers". 
"College is not only about one's career and academic journey student, it is also about the connections that are made with both peers and professors. It is of utmost importance that this is not lost sight of by COVID-19, and it is our intention to ensure that this does not happen," the student representatives emphasize.