News

LATEST NEWS AND EVENTS FROM THE SCHOOL OF ENGINEERING
40 students from Tecnun participate in a new edition of the Sports Talent programme of the University of Navarra
The aim is to enable students to combine their studies with professional sports practice.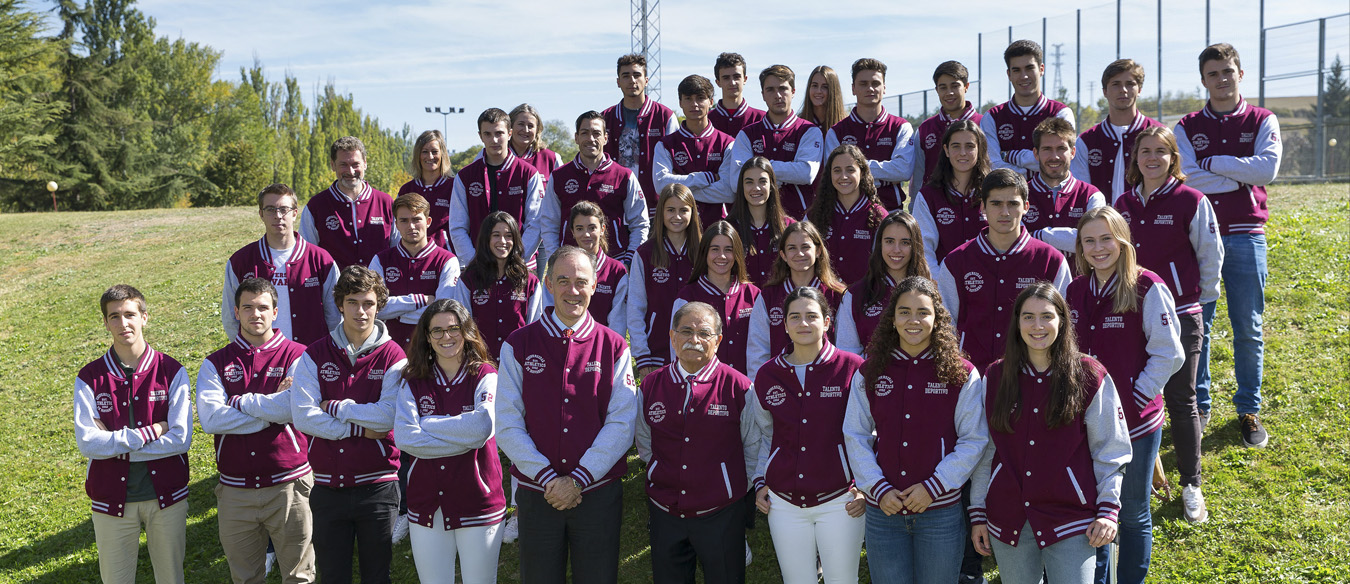 PHOTO: Communication Service
40 students from Tecnun are taking part this year in a new edition of the Sports Talent programme, promoted by the Olympic Studies Centre of the University of Navarra. The aim of the programme is to offer comprehensive training to competitive athletes, providing them with the necessary support so that they can combine their studies with professional sports practice.
It is worth noting that engineering students at Tecnun play sports in 18 different disciplines, such as ice hockey, motorcycling, football, golf, tennis, ice figure skating, paddle tennis, basketball, roller hockey, swimming, hockey, water polo, athletics, horse riding, alpine skiing, rhythmic gymnastics, Olympic rowing, football refereeing and handball.
In total, 120 students from 30 different disciplines are taking part in the University of Navarra's programme this year.
Eduardo Prieto Iglesias, from Pamplona and student of the master's degree in Industrial Engineering at Tecnun-, is a referee in LaLiga Santander, the first division of Spanish football. Prieto is taking part in the programme for the first time and says that, in order to combine his studies with professional sporting activity, "a lot of organisation and efficiency" is necessary. "If the programme didn't exist, I would have enormous difficulties and I would be forced to choose," he adds.
Talento Deportivo allows students to have the help of their teachers to coordinate their academic timetable (theory classes, practical workshops, exams, etc.) with the practice of the sporting disciplines in which they are federated. Students can obtain two credits per course and up to six throughout their degree course. These sportsmen and women receive three sessions a year on nutrition, sports psychology, medical assistance and a complete training so that they can get to know the sports field as a whole.  
The students will take part in and act as ambassadors for the sports yearbook, an initiative of the University's Sports Service that aims to raise awareness of all students who play sport, whether they are members of a federation or not. 
The opening ceremony was held yesterday in the sports centre and was attended by the Vice-Rector for Students, Tomás Gómez-Acebo. The director of the Sports Service, Javier Trigo, emphasised that the main thing for students must be to study, "as the aim is for all of them to finish their degrees in an excellent way", he said. At the same time, he invited them not to neglect sport. The Vice-Rector for Students, Tomás Gómez-Acebo, closed the event by thanking the participants: "We trust you, that's why we put the Sports Talent seal on you; because you know how to look at others and think about the team, effort and work".