News

LATEST NEWS AND EVENTS FROM THE SCHOOL OF ENGINEERING
Back to 2020_12_09_noticia_tecnun-andrea-piedrahita
Andrea Piedrahita: "It has been an honor to be able to work and help the Gipuzkoa Telephone of Hope as much as possible".
The student of Tecnun has made a PFG whose goal is to digitize the data collected by this NGO.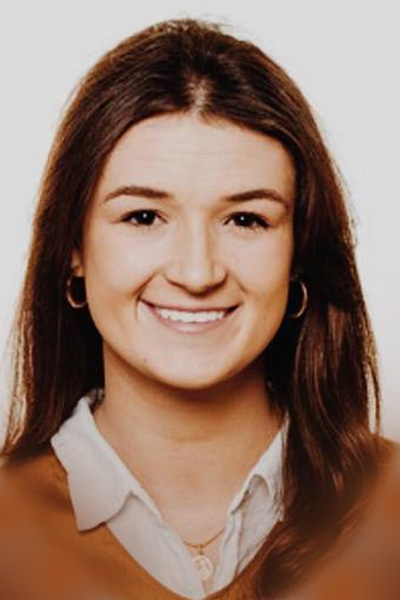 Andrea Piedrahita
PHOTO: Communication Service
The student of Industrial Organization Engineering of Tecnun, Andrea Piedrahita, has made a PFG whose goal is to digitize the data collected by the NGO " Teléfono de la Esperanza Gipuzkoa" (Telephone of Hope Gipuzkoa). The goal is that the Username can quickly consult the database as well as keep it updated over time through a programmed web interface. 
What benefits does your work offer to a person who wants to interact with the database of the Telephone of Hope of Gipuzkoa?
This NGO is a free service that receives calls from people with various types of psychological problems. These are attended by volunteers with four months of training to learn the technique of active listening and to be able to untie the knot of the problem of certain people who do not know the root of their difficulty. This technique financial aid helps the patient to have enough confidence to unburden his or her feelings and, based on that, the volunteer makes a diagnosis to be able to decipher his or her typology and the appropriate service that can be provided. There is a percentage of calls that have to be referred to other resources because the process of accompanying calls is not enough to solve their symptoms.
What was the proposal to solve the problem?
To solve this problem, the idea of creating an intuitive and easy-to-use platform to digitize the data collected by the practitioners was proposed. By storing this information in a database, it would facilitate searches and also the ability to add, delete and edit any subject of update of the data.
How have the phases of your work been?
First the problem was identified, after obtaining the requirements of the users the database raised in Access format was converted to MySQL format to make it compatible with WordPress, the platform on which their website is currently located. Then I designed a graphical interface based on the requirements of Username. Next, I conducted an interview to receive feedback on the interface in order to work on it, and finally I programmed the WordPress interface.
How do you feel after the work?
This project has been quite an experience, since we had to learn new tools to carry it out. After a somewhat tedious start, we managed to manipulate them successfully, which has led to finalize a project that will contribute a lot to society. El Teléfono de la Esperanza Gipuzkoa is an easily accessible entity, always ready to listen and help anyone who has no one to turn to for help with their problems at any given time. This NGO provides guidance, psychological support, information on resources and facilitates procedures. For this reason, it has been a pride to be able to work and help them as much as possible.