News

LATEST NEWS AND EVENTS FROM THE SCHOOL OF ENGINEERING
Back to 2023_05_10_ranking-elmundo-grados
Twelve Degrees of the University, among the best in Spain, according to the 'ranking' of 'El Mundo'.
First places in Journalism, Audiovisual Communication, Nutrition and Dietetics, Medicine, Nursing, ADE and Law, ADE, International Office, Architecture, Economics, Pharmacy and Electrical Engineering.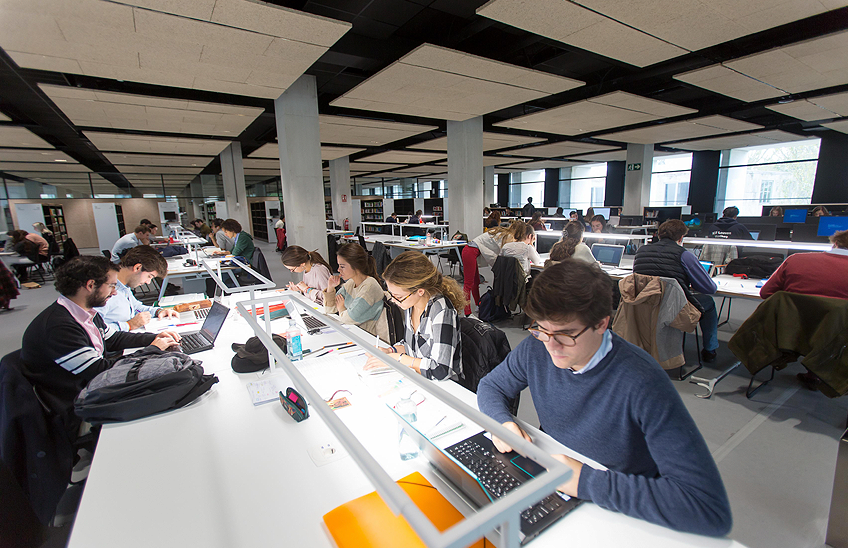 Twelve Degrees of the University of Navarra are among the best in Spain, according to the ranking published by the newspaper El Mundo. The study, which analyzes the faculties and schools of Spain in the 50 most demanded careers, places the Navarre academic center as one of the five best for degrees from the faculties of Communication, Pharmacy and Nutrition, Nursing, Medicine, Economics, Law, the School of Architecture and the School of Engineering.
Specifically, Degrees Journalism, Audiovisual Communication and Nutrition and Dietetics are in first place; in third place are the degrees of ADE, the double Degree of ADE and Law, and Nursing; in fourth place are Pharmacy and Medicine; and in fifth place is Architecture, Economics, International Office and Electrical Engineering. 
To prepare this report, the newspaper examines different career parameters and identifies the five best faculties or schools for each of them. The study is based on data provided by the universities themselves, surveys of more than 3,000 university professors and external analyses such as the results of international rankings, reports from National Agency for Assessment of Quality and Accreditation, etc.
Among the first in Spain in the general classification
In the overall ranking, the University of Navarra occupies one of the best positions in Spain, together with large public universities in Madrid, Barcelona and Valencia, and is the best non-Spanish center. Thus, the autonomous communities of Madrid, Barcelona, Valencia and Navarra are the ones that accumulate the highest issue of Degrees excellent among the 50 most demanded degrees.
The ranking highlights that the University of Navarra "aspires to be one of the best places to study and research, with innovative teaching, impactful and interdisciplinary research, entrepreneurship, social and environmental responsibility and Internacionalization".