News

LATEST NEWS AND EVENTS FROM THE SCHOOL OF ENGINEERING
11 University volunteers seek funds to build a hall and laboratory in a Ugandan school
This weekend they have organised a paddle tennis tournament and a virtual charity run.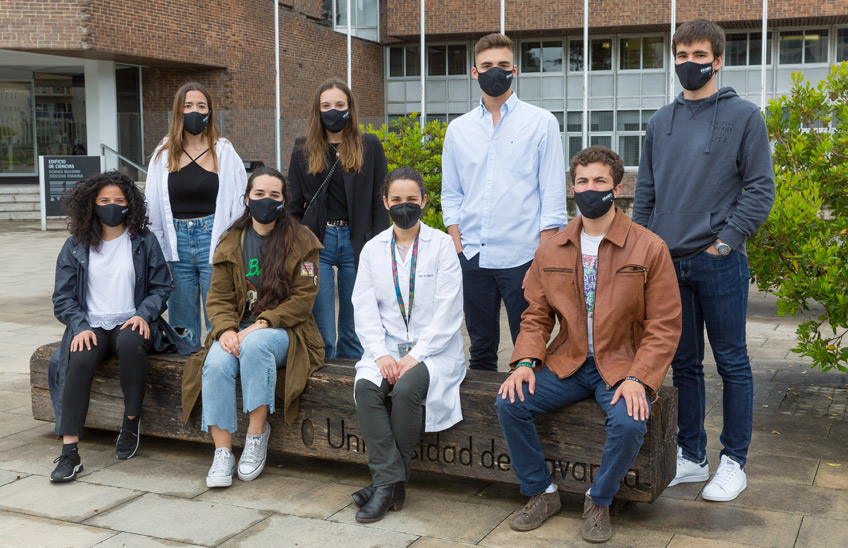 11 volunteers from the University of Navarra, including eight students, a graduate student, a doctoral student and an employee, are raising funds to renovate a school in Kashambya, Uganda. This weekend they organised a paddle tennis tournament and a virtual charity race with the aim of building a hall and a laboratory in this school. With these new facilities, the school will be able to receive official authorisation as an examination centre for the "Uganda Certificate of Education", which is necessary to validate the fourth year of secondary school. 
The paddle tennis tournament will take place on 12 and 13 June at the University Sports Centre and will cost 20 euros per participant. To register, call 627 60 47 77 or 616 68 39 44. The winners will receive one of the following prizes: a visit for two to Bodegas Otazu, a paddle rackets or a meal at Goiko Grill. In addition, all those who sign up will be entered into a draw to win two Blue Banana sweatshirts, a pack of creams and padel equipment. 
In addition, it will be possible to participate in the virtual solidarity race from anywhere in the world. All you have to do is download the "Rock the Sport" app, pay the registration fee of five euros and run or walk the 15 kilometres before 9 August. There is also the option of a zero queue for the event.
Trip to Uganda on 30 June
The money raised from the two events will be used for the development of the project, whose main objective is the construction of the hall and the laboratory. In this way, the more than 140 students between 16 and 21 years old who study at this centre will be able to receive a certificate of secondary education. 
The volunteers met through Tantaka, the University's solidarity time bank. On 30 June they will travel to Uganda, where in addition to working at the school they will carry out health care work at a hospital near Kashimbya, as well as health prevention campaigns for various diseases. When they met virtually with the centres where they were going to cooperate in Uganda, they saw the need for materials and decided to organise activities to raise funds.
The participants in the project are: Jorge Agustín Léautaud Grajales (1st of Philosophy, Politics and Economics), José Cristóbal Barrabés Santa- Bárbara (4th of Medicine), Juan Saiz Lozano (4th of Medicine), Naiara Arteta Gutiérrez (4th of Medicine IP), Carmen Castillo González (4th of Medicine IP), Sebastián Cruz Villalta (2nd year Biomedical Engineering), Ester Jové (2nd year Design-Mechanics double degree), Olaia Mendiburu Vidaurreta (3rd year Chemistry), Maria Fernanda Zambrano Molina (Tantaka employee), Beatriz Arce (Chemistry PhD student) and Álvaro Pascual Rodriguez-Valera (Energy Engineering graduate).