News

LATEST NEWS AND EVENTS FROM THE SCHOOL OF ENGINEERING
"The experience at the University of California was beastly. There are the best in class, of all places, together."
Find out what doors the Telecommunication Systems Engineering Degree opens for you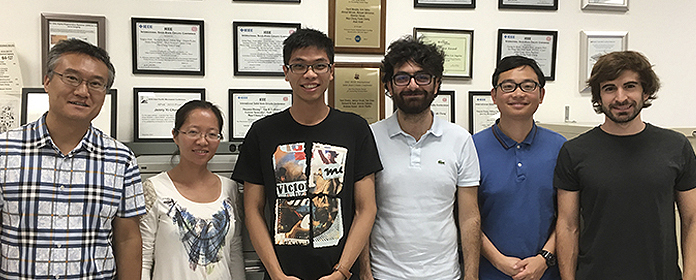 At just 6 years old, David del Rio (Tecnun'2013), was already "tinkering" with everything he could get his hands on. He remembers that he got to fix "an old Mac, one of those big ones", so characteristic of Apple in the 90s: "I learned to open it, fix it, format it, change the hard drive...", says this Donostia native. "I liked cell phones and I liked to clear the radios to see what was inside and how I could improve it," he continues. That's why he decided to study telecommunications engineering. 
In Sweden, while he was an Erasmus student at Chalmers University of Technology, he discovered that "being a researcher went beyond teaching at the university. Chalmers changed his perspective: "They were working with some laboratories of the European Space Agency (ESA) on issues related to environmental monitoring, space applications... On things I didn't even know existed," says Del Rio.  
In the fifth year of his degree, still in a sea of doubts, he contacted Roc Berenger, a professor at the School, in search of advice. He wanted to complete his Final Degree Project while finishing his studies and accepted the teacher's proposal to collaborate in the European "E3Network" Project, which consisted of creating circuits for future mobile networks. "Current 4G networks do not have enough bandwidth for the large amount of data transmitted by all devices. It's no longer just a cell phone that sends a text message. It's a watch that gives you information in situ, an electronic system embedded in a dog's collar, in an elderly person communicating with a hospital, or an autonomous car that needs to communicate with the car next to it," explains this researcher.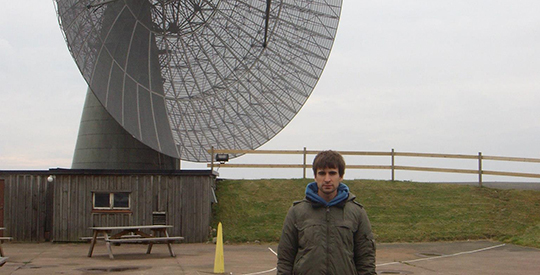 Del Rio not only accepted, but at the end of her degree, she decided to continue with the 3-year project and prepare a thesis on circuits for millimeter waves, the frequency range that will be used by these networks. He is currently continuing his research work at Ceit-Ik4.
He has fantastic memories of the thesis. He published 4 papers as first author in journals and 2 in conferences. The 6-month international stay at UCLA (Los Angeles, California) enriched his academic and personal experience. "It was beastly in every aspect. Academically incredible. They are top of the class from everywhere, together. Besides hard workers they are super ambitious, and also good people." 
The question is: would you go back? "To work there for a while, yes. To work with them from here, of course. But to live long-term and raise a family there probably not. You live better in Europe."