News

LATEST NEWS AND EVENTS FROM THE SCHOOL OF ENGINEERING
Back to noticia_tecnun_20210312_acuerdo_biele
Tecnun and the company Biele extend their collaboration agreement
The company Biele provides the School of Engineering with work equipment for the training of the student body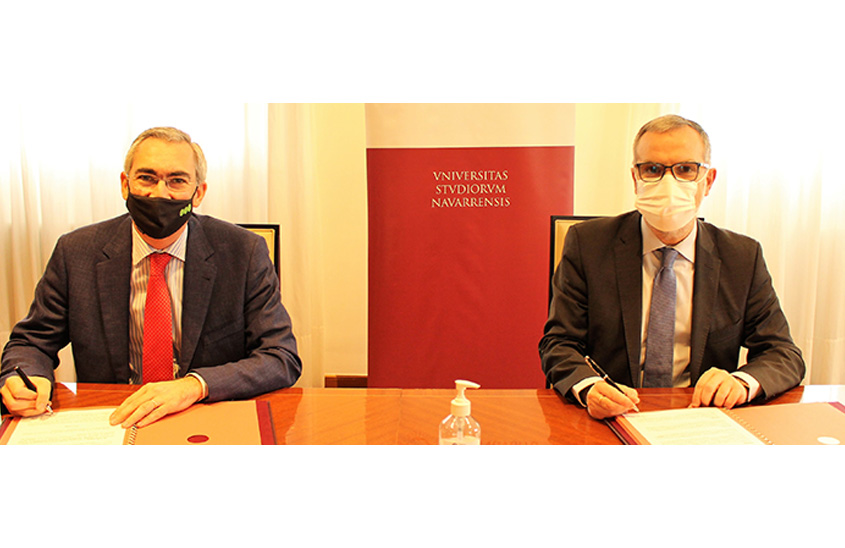 Tecnun and the company Biele have signed a collaboration agreement agreement with the goal to set up the classroom Biele in the facilities of campus where students can work with different equipment provided by the company. The classroom Biele in Tecnun will favor the knowledge of the company and its projects among the student body, as well as the attraction of talent.
The company Biele, a European benchmark in the automation of industrial processes, has lent a palletizing gantry to Tecnunthe School of Engineering of the University of Navarra, a palletizing gantry for the training of students in internships or voluntary internships. An industrial robot is also added to classroom Biele to learn aspects of robotics.
With the inauguration of this classroom, both Tecnun and Biele wish to promote their collaboration in the field of research and teaching in favor of the development and the training of the student body oriented to a better preparation for their professional practice. This was stated by both parties during the signature of the agreement which extends a relationship that both institutions have maintained for years.
The director of TecnunRaúl Antón, said that he is "convinced that the University - Business relationship must be increasingly intense and deep in the future and that this collaboration will result in a more competitive company and a University more in tune with the needs of the business world".