News

LATEST NEWS AND EVENTS FROM THE SCHOOL OF ENGINEERING
International experience in Tecnun
This summer the IX edition of the Summer Courses was held at Tecnun with 100 international students.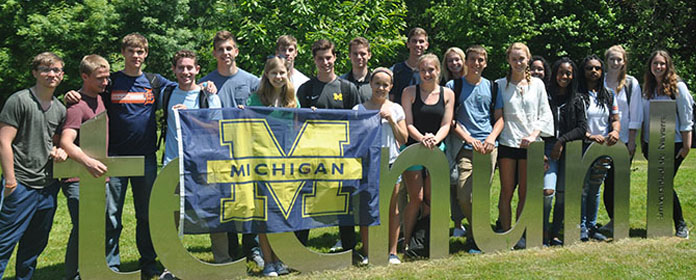 The campus of Ibaeta in its most international side.
PHOTO: Communication Service
Today the international summer courses of Tecnun come to an end and the School has welcomed almost 100 international students since they started at the end of June. Young students from first to fourth year and from different engineering degrees, coming from different universities, have visited the campus and have joined the students of Tecnun enrolled this year in the different courses.
The courses - taught in English - have offered specialized training, both to students of Tecnun and to future engineers from different countries. This year's courses focused on Introduction to Mobile Robotics, Advanced Robotics, design and development Product and Biomedical Engineering: drug delivery systems, as well as Renewable Energy and International Engineering.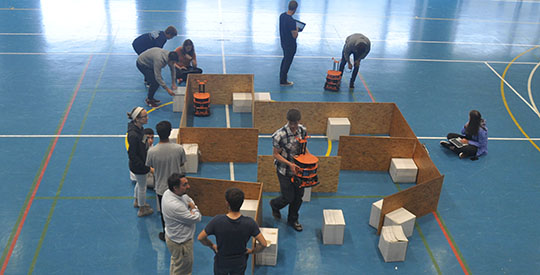 In addition, the courses have been complemented with practical content, aimed at favoring the development of their professional skills, such as solving technical challenges, decision making and teamwork, among students from different geographic and cultural backgrounds.
The company has also visited companies in the industrial environment of Gipuzkoa such as CAF, ETXETAR, DANOBAT, IKOR, IRIZAR, INDAUX, among others.
Cultural Activities Office and social
The international experience was not limited to academics. International students from Penn State University, University of Nevada Reno, California Polytechnic State University, Hong Kong University of Science and Technology, University of Michigan, UTS Sidney and the University of the Isthmus have had the opportunity to get to know the city of San Sebastian and its surroundings (such as the Basque-French coast or the Guggenheim Museum in Bilbao), the Basque gastronomy and have enjoyed leisure activities such as canoeing and surfing. In addition, as the program director, Elena Azurmendi , explains, "in this subject program, the School's professors and guest lecturers from other universities take advantage of the opportunity to work on synergies in teaching and research for future joint projects".
It has been 9 years since the first Summer School of Tecnun for Engineering students, and more than 500 students from countries such as USA, China, England, Sweden y Australiaamong others, have participated since then.
"The novelty of this course has been the offer of more summer courses and the diversity of areas covered, from new courses such as "Controlling Mobile Robots by ROS" to more specific courses at area in Biomedical Engineering such as "Principles and Applications in Drug Delivery Systems", adds Elena Azurmendi.