News

LATEST NEWS AND EVENTS FROM THE SCHOOL OF ENGINEERING
The University of Navarra, number 1 in Spain and 61st in the world in the QS 2019 Employability Ranking
In the case of Tecnun, the employability of graduates is well over 90%.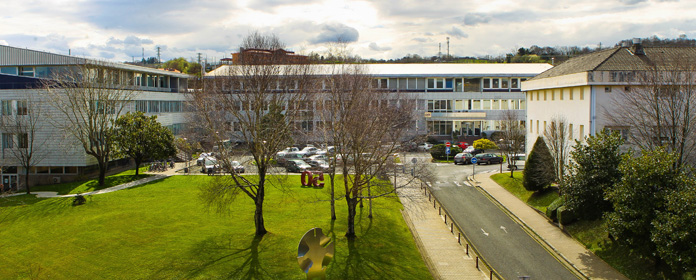 Aerial view of Tecnun.
PHOTOGRAPH: Communication Service.
The University of Navarra is ranked number 1 in Spain and 61st in the world in employability, according to the QS International Ranking 2019. This is the fourth consecutive time that it has been ranked first in Spain in this study, which lists the top 500 universities in the world in terms of employability, including only 14 Spanish universities. In the case of Tecnunthe employability of its graduates comfortably exceeds 90%.
In compiling the ranking, led by the Massachusetts Institute of Technology (MIT), QS takes into account five indicators: employer reputation (what employers think), graduate outcomes (job placement rate), employer agreements, employer-student connections, as well as the success of graduates during their careers and the top positions they hold. The study analyses 660 universities - 10% more than the previous year - and ranks a total of 500. It considers the opinion of 40,000 employers.
The University of Navarra leads Spain in two of these indicators: the opinion that employers have of graduates and their attitudes; and the connection between employers and students, a criterion that considers the number of companies that visit the campus and offer both information and internship opportunities, as well as a first job to students. 
Transfer of university talent to society
According to Roberto Cabezas, Director of Career Services at the University of Navarra, "being number one in Spain in employability for the fourth consecutive year is the result, first and foremost, of the quality of our students and their ability to contribute to the professional development of their working environment". 
He also highlights "the University's efforts to offer good training for employment, a rigorous accompaniment in the professional development of students and alumni, and the building of solid bridges between the academic and business worlds".
In his opinion, "this position in an international study as relevant as QS Employability reinforces the commitment of the University of Navarra to continue working on the transfer of university talent to society".