News

LATEST NEWS AND EVENTS FROM THE SCHOOL OF ENGINEERING
The Tecnun eRacing team presents its new car
Engineering students from Tecnun will compete with this electric car in an F1 for students.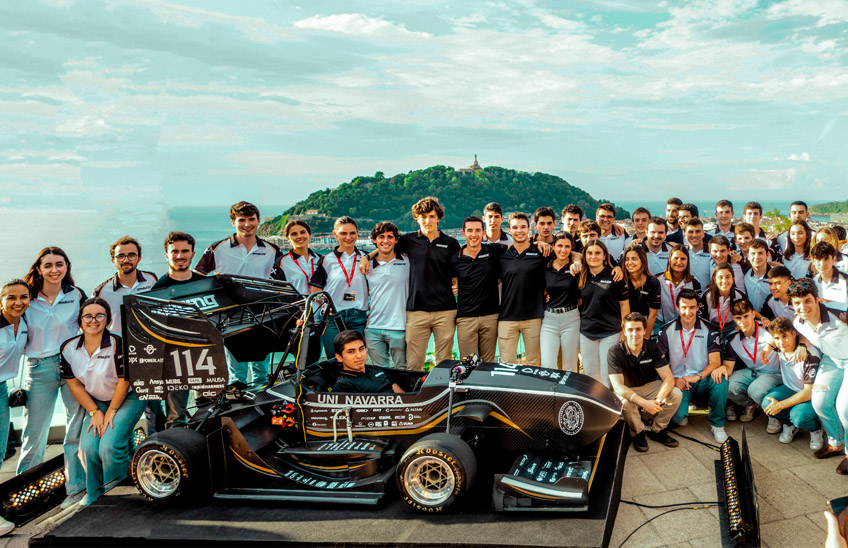 The students of the automotive team of TecnunSchool of Engineering of the University of Navarra in San Sebastian, presented at the Colegio Mayor Jaizkibel the all-electric single-seater with which they will represent Gipuzkoa this summer in an F1 for students.
The students will be racing at the Riccardo Paletti circuit in Italy in July and at the Montmeló circuit in Catalonia in August, at framework of the international Formula Student competition. This Formula 1 for university students pits more than 2,500 engineering students from 600 universities around the world against each other every year.
Team members Tecnun eRacingteam, composed of 63 students from different Engineering Degrees , explained during the presentation the characteristics of the single-seater designed and manufactured by themselves this year. The event, which was attended by about 200 people, was attended by the director of Tecnun, Raúl Antón, the first deputy mayor and councilor for Sustainable Urbanism of the city of San Sebastian, Nekane Arzallus, teachers and numerous sponsors of project, as well as family and friends of the students.
At the beginning of the event, Antón highlighted and thanked the work of all the team members, who have been dedicated since last September to the manufacture of the car. Next, Juan Gastaminza, director technical Tecnun eRacing, summarized the work of all these months and expressed his wish for the team to be successful in the summer competitions. Afterwards, three interesting round tables were held with three heads of area and five sponsors. They highlighted the progress made this year after analyzing the aspects to be improved from the previous season, as well as the Degree of involvement and coordination among the eight Departments team members.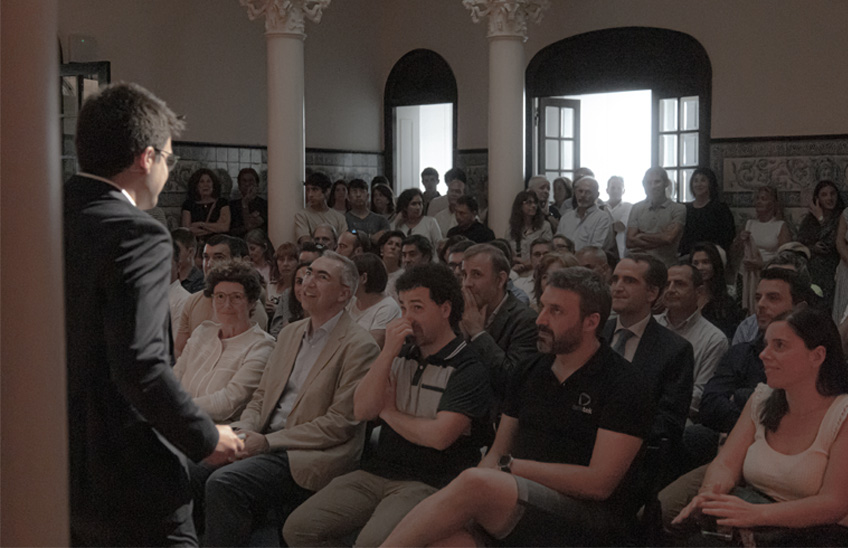 The interventions of the sponsors focused on the contributions they have made in areas such as telemetry, 3D printing parts, machining and electronics. Likewise, all of them expressed their satisfaction for being able to work with students dedicated body and soul to an exciting project . In this regard, the General Manager of the College of Engineers of Gipuzkoa, Alex Abancens, pointed out that "Tecnun eRacing was more like a medium-sized company than a group of students", and added that "many companies in the sector would be delighted to have a team of professionals who work as the students have done".
Finally, before showing the car to all attendees, Iker Elizetxea, team leader of Tecnun eRacing, spoke at the event. He had words of gratitude for the University of Navarra, for all the team members, of whom he said he felt "very proud", for the sponsors, whom he thanked for their "trust" and for the families of all the students.