News

LATEST NEWS AND EVENTS FROM THE SCHOOL OF ENGINEERING
Back to 20201013_TECNUN_Club-debate
The Club of discussion returns to university life.
Formed by students, this course is relaunched with a social orientation.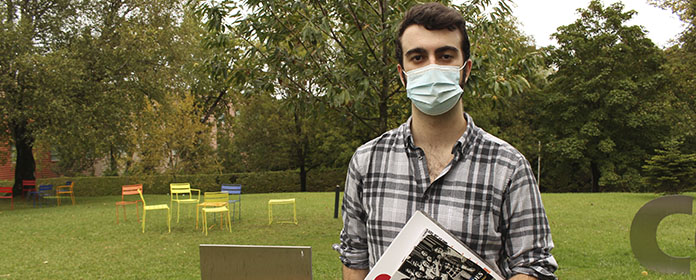 PHOTO: Communication Service
The student Miguel Burguete has proposed that this year the University Life of Tecnun will have its traditional Club of discussion, despite "that last year, given the circumstances of Covid, they did not manage to carry it out as they would have liked". 
This club is made up of students who meet periodically to discuss current issues. The goal, explains Burguete, "is to learn to argue, to defend positions and to try to understand ideas that are different from our own".
Also, continues student, " financial aid helps you understand where our thoughts come from and gives you tools to learn how to speak in public".
Miguel Burguete is clear that participating in this activity enriches the students' time at campus: "It gives you a unique set of skills and is an opportunity to have a good time and meet people you might not normally meet at the School". 
He is currently in his fourth year of Communications Electronics Engineering and has been a member of the Club for three years, which has undoubtedly helped him to understand positions different from his own on issues that he considers vital to our society today. "However, many times they come away with their own ideas much more reinforced and argued," he says.
With the goal to shed some light on issues of general interest, the students of the Club want to count on the collaboration of Tantaka-Tecnun. In this way, professionals from social entities such as Caritas will bring to the table current issues on which the students will be able to reflect. Once a month, social workers of this entity will propose, in common agreement with the students, different problems or challenges they encounter, so that the students can reflect on them and even their ideas can be taken into account in the entity itself. 
  "This year we wanted to give the club a facelift. We want to strengthen it and focus it on the social environment so that the ideas we can get out of the debates can serve more people and not just ourselves."