News

LATEST NEWS AND EVENTS FROM THE SCHOOL OF ENGINEERING
Merck, IBM and Tecnun expand their agreement partnership to train healthcare professionals in AI and Big Data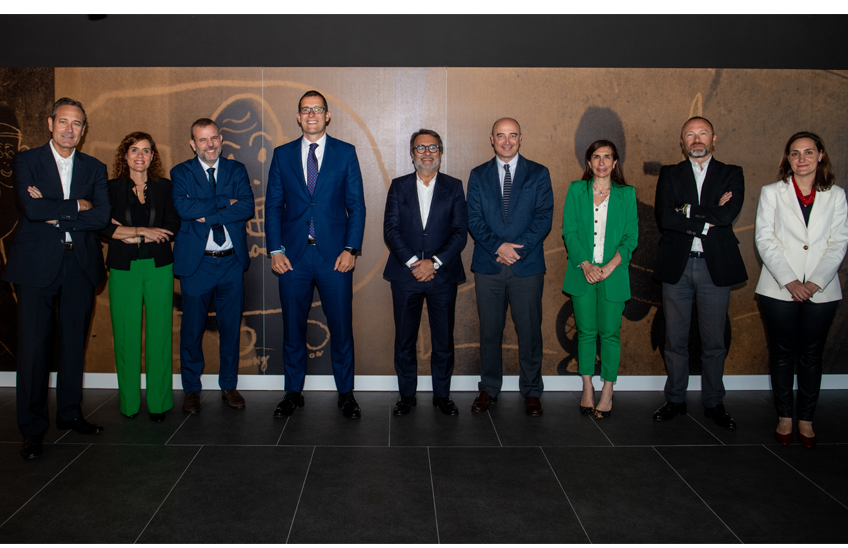 Merck, IBM y Tecnun -the School of Engineering of the University of Navarra- have extended their collaboration agreement to develop new editions of the "Smart Health Awareness" training program, which aims to goal show the opportunities offered by Artificial Intelligence (AI) and Big Data in driving digital transformation, thus contributing to the sustainability of the healthcare system. This agreement, signed by the three entities in 2021, responds to a specific need, that of offering training to healthcare professionals and managers on the application of these technologies in the healthcare sector.
The purpose of the expansion of agreement is to increase the issue of healthcare professionals who have knowledge on these tools to accelerate their inclusion in the system. Thus, during 2023, the program will be replicated nationally in the different autonomous communities, as well as internationally , reaching Latin American and other non-Spanish-speaking countries with an English edition. Earlier this year, an edition took place in collaboration with CatSalutThis April, a new one will start in collaboration with the Madrid Health Service (SERMAS), and a new edition is and it is estimated that by the end of June the program will be active in Latin America. The professionals and managers who sign up for this training not only receive theoretical knowledge, but also, through the different modules, discover real experiences and examples to learn about the practical application of these technologies.
In the words of Manuel Zafra, President of Merck in Spain, "the digital transformation of the healthcare sector requires tools such as artificial intelligence and Big Data, but above all the knowledge of healthcare professionals to apply them and generate a real impact on the lives of patients. With the extension of this strategic collaboration, Merck in Spain reinforces our commitment to training that helps to advance regional healthcare systems and, from now on, those of some countries in Latin America".
Horacio Morell, President of IBM Spain, Portugal, Greece and Israel, said that "for IBM, the extension of this agreement collaboration with Merck and Tecnun is doubly satisfying. On the one hand, because it reaffirms our goal of contributing to training in digital skills and technological innovation, specifically in a sector as critical as healthcare; but also because it reflects the success of the program we launched last year and which is now being expanded with new editions for healthcare services in different autonomous communities and in Latin America".
Íñigo Gutiérrez, director of development at Tecnun - University of Navarra, pointed out that "the combination of technology and health is one of the cornerstones of the University of Navarra, so this course comes naturally. It is gratifying to continue with this strategic alliance, together with Merck and IBM, to continue contributing to the training of professionals in the public and private sector, both nationally and internationally".