News

LATEST NEWS AND EVENTS FROM THE SCHOOL OF ENGINEERING
Presence of Tecnun and CEIT at the opening ceremony of the 2022-23 academic year.
A large group of representatives from Tecnun and Ceit were present last Friday at the Opening Ceremony of the 2022-2023 academic year in Pamplona.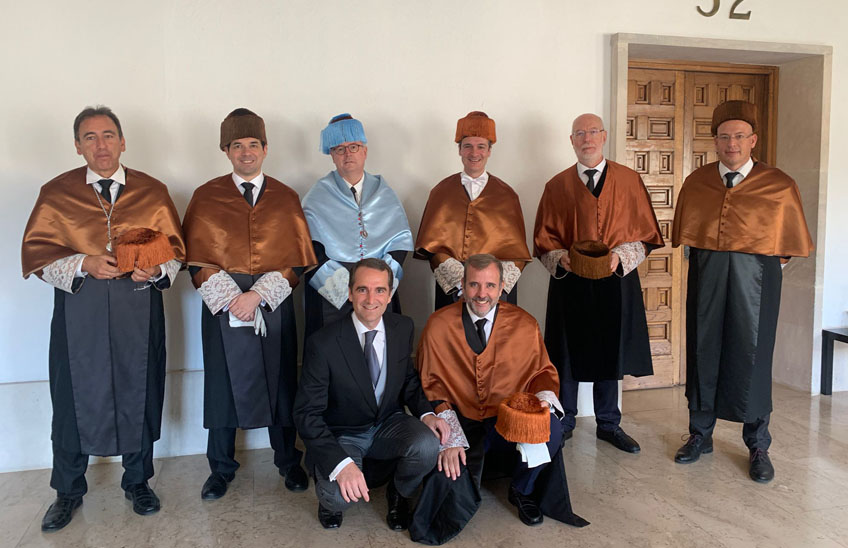 The Rector, María Iraburu, presided over the opening ceremony for the first time, an event that also coincides with the 70th anniversary of the University.
After the Mass of the Holy Spirit in the oratory of the Amigos building, officiated by the Archbishop of Pamplona, Msgr. Francisco Pérez, the opening ceremony began with a summary of the academic report for the 21-22 academic year by the Secretary General, Jesús María Ezponda. This was followed by the inaugural lecture on "The new digital currencies" by Antonio Moreno, professor of the Faculty of Economics. Professors from the San Sebastian campus also participated in the event. 
The Rector began her address with an expression of the first great Chancellor of the University, St. Josemaría Escrivá: "In the very birth of things. With it she invited those present "to be protagonists committed to the times in which they live.
In the afternoon, the traditional reception was held at the Museum.