News

LATEST NEWS AND EVENTS FROM THE SCHOOL OF ENGINEERING
Back to 23-11-14-tecnun-antiguos-alumnos
The alumni of Tecnun, piece core topic of the Chair of Entrepreneurship Tecnun-BIC Gipuzkoa
The activities of the Entrepreneurship Chair were presented at an event held at Tecnun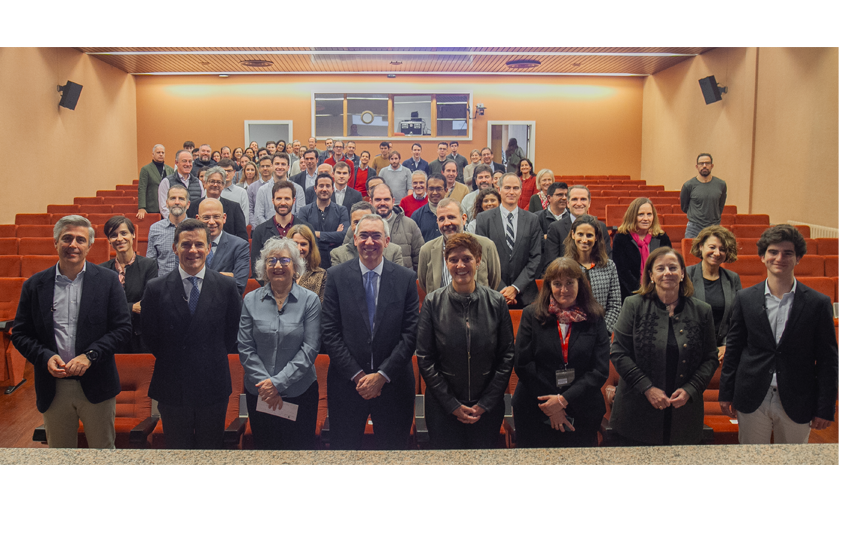 Last Friday, November 10, was presented in Tecnun Chair of Entrepreneurship Tecnun-Bic Gipuzkoa, whose goal is to promote entrepreneurial initiatives in Gipuzkoa by raising awareness of researchers and training of future engineers. This was expressed by the director of the Chair, Gustavo Pego, at the presentation ceremony that took place at Tecnun and in which the Director of Digital Transformation and Entrepreneurship of the Basque Government, Leyre Madariaga, and the director of BIC Gipuzkoa, Marisa Arriola, participated.
Also, six alumni of Tecnun, all of them entrepreneurs, took part in a colloquium in which they shared their experience in the creation of a company. "The alumni are the main resource of the Chair", said Pego. He added: "The core of the Chair is the School of Entrepreneurs, formed by alumni and experts like yourselves, who will train and accompany students and other alumni who want to become entrepreneurs". Among them were Fernando Odriozola, Ibon Iribarren, Juan Arregui, Paul Mínguez, Jon Doroudier and David Guerrero, founders of Wavegarden, LINQcase, Deneb Medical, Epowerlabs and DeepFi and Hulahoop, respectively.
Gustavo Pego also explained the other two pillars of the Chair, which are the development of an investment laboratory and the training program for researchers for which, at present, has professionals from the IESE Business School and internationally renowned entrepreneurial scientists. During the presentation, Gustavo Pego thanked BIC for the "impulse" it has given to more than 40 entrepreneurial initiatives that have been born from the hand of alumni of the University of Navarra, such as BuntPlanet, Ori or Wavegarden. Together with him was the student partner of the Chair, Gonzalo San José, who will lead the investment laboratory.
For her part, the director of BIC Gipuzkoa, Marisa Arriola, thanked the support of the Provincial Council of Gipuzkoa, the Basque Government and the SPRI Group for helping to make "BIC a place where ideas grow". "Around 27% of the innovative and technological companies, located in the Miramon Technology Park, have been supported by BIC Gipuzkoa and there is an internal statistic that tells us that almost 60% of the people involved in entrepreneurial initiatives are graduates of Tecnun", continued Arriola.
During his speech, the director of Tecnun, Raúl Antón, emphasized the reason for a project that "aims to transform the environment by making available to the territory the talent that Tecnun and BIC have brought together over more than 20 years of collaboration". The Chair, as he pointed out, "is based on the knowledge and the experience of great professionals on which it relies, and which they put at its service".
The event concluded with a speech by Igeneris CEO , José López de Leániz, lecture , who encouraged attendees to innovate, taking the risks involved. "Innovating implies building and sharing with other people and companies and doing it by yourself, without anyone asking you to do it. You have to believe that you are ready to play in the big leagues," he said during his lecture.