News

LATEST NEWS AND EVENTS FROM THE SCHOOL OF ENGINEERING
Twelve University degrees, among the best in Spain, according to the ranking of 'El Mundo'.
First places in Engineering, Law, Business Administration, Communication, Nutrition, Pharmacy, Architecture, Medicine and Nursing.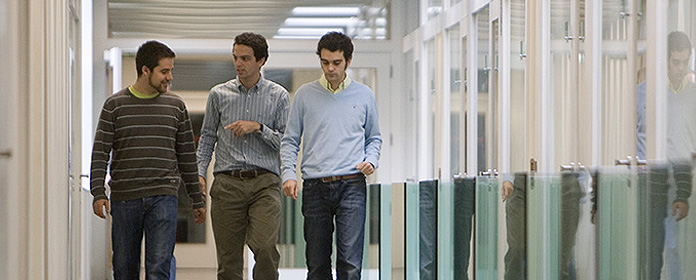 The degrees of Mechanical Engineering and Telecommunication Systems Engineering are among the best in Spain according to the ranking of 'El Mundo'.
PHOTO: Communication Service
Twelve degrees of the University of Navarra are among the best in Spain, according to the ranking published by the newspaper El Mundo. El Mundo. Among them are the following degrees Mechanical Engineering e Telecommunication Systems Engineering at Tecnun.
The study, which analyzes the faculties and schools of Spain in the 50 most demanded careers, places the Navarre center as one of the five best to pursue degrees in the schools of Engineering and Architecture and the faculties of Communication, Pharmacy, Nursing, Medicine, Law and Economics.
To prepare this report, the newspaper examines different career parameters and identifies the five best faculties or schools for each of them. The study is based on data provided by the universities themselves, surveys of university professors and external analyses such as the results of international rankings, reports from the National Agency for Quality Assessment and Accreditation, etc.
Among the best universities in Spain
In the overall ranking, the University of Navarra occupies one of the best positions in Spain, together with large universities in Madrid, Barcelona and Valencia, and is the best non-state center. The ranking underlines that "last year the University of Navarra allocated a total of 95 million euros to research financed with public and private funds".
El Mundo also highlights the expansion of the University' s academic offerings with the Philosophy, Politics and Economics degree and the double degree in International Relations and History.