News

LATEST NEWS AND EVENTS FROM THE SCHOOL OF ENGINEERING
Students make photographic reports for the benefit of Aspace and the Afagi association.
María Martinez, Teresa Olano and Pablo Barrenechea talk about their experience in the photography club.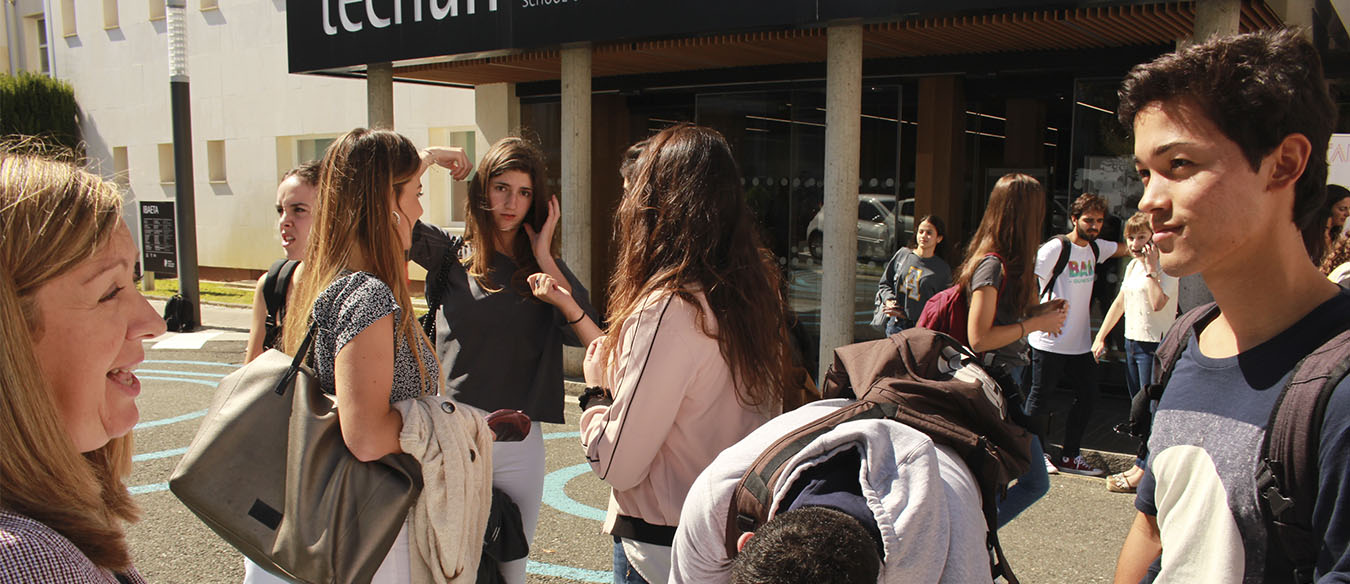 María Isabel Rodriguez is the teacher who coordinates the club, and wanted to collaborate with Tantaka.
PHOTO: Communication Service
The photography club at Tecnun is made up of restless students who want to improve their skills with the camera in order to capture in detail everything within their reach. To do so, they attend different theoretical and practical sessions and submit a photographic report at the end of the term. 
"It occurred to me that the students could collaborate with associations that need photos to document their activities," explains María Isabel Rodriguez, the teacher who coordinates the club and who wanted to collaborate with Tantaka in this way last year. "It's a simple way for them to enjoy themselves, learn how to take photos, and help by doing what they like and know how to do," Rodriguez explains. 
"As I had been to Aspace before, I was very excited to see that people still remembered me. I spoke to my colleagues and they all agreed that it had been a very rewarding experience. It even encouraged them to sign up permanently at Aspace next year", acknowledges Pablo Barrenechea, a student who is now starting his 4th year of Industrial Technologies Engineering. 
"We wanted to capture the good time we students had there with the residents, from going for walks, to talking and playing with them. In the end, taking photos is just an excuse, as I think this activity brings the students even closer to the world of volunteering," Barrenechea continues. 
Teresa Olano, another of the club's students, went to the Afagi association to take photos in a movement workshop organised by the association. "It was a very positive experience. I think it's a very good idea as we can put into practice what we learnt in class and with a different objective to the one we are used to. Besides, I think it's a good way to get to know different associations nearby", says Olano, who will start his 3rd year of Industrial Technologies Engineering in September.
"I felt very well and they treated us great. It was very noticeable that they appreciated us being there, and seeing elderly people having a good time and with a huge smile on their faces was very satisfying", continues María Sevillano, who in her case went to Musikene to photograph a dance gala between volunteers and people with Alzheimer's disease from the Afagi association. 
"I think it's a very good idea because it's a way of practising photography while contributing to a good cause, not just for the aesthetics of the photo itself. I would definitely repeat", concludes this 3rd year Biomedical Engineering student.