News

LATEST NEWS AND EVENTS FROM THE SCHOOL OF ENGINEERING
University receives 1,930 applications for admission, 16% more than last year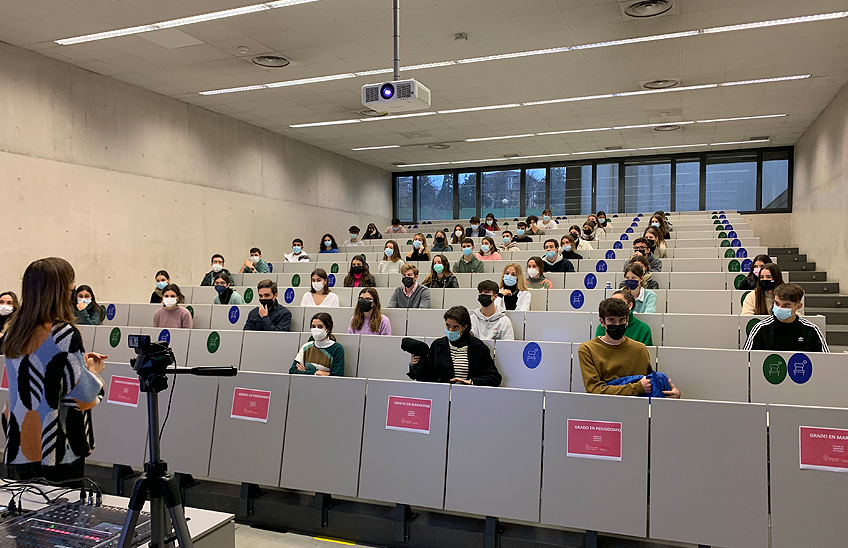 The University of Navarra has received 1,930 applications for admission in the first call for applications. This figure represents an increase of 16% over the same period of the previous academic year, with a higher increase in the number of Spanish applicants. 468 of the latter were from Navarre, 43% of the total number of national students and 15% more than last year. 
"It is still too early to make assessments, as we cannot know if the increase is due to an anticipation in the decision making process of the Baccalaureate students or if it is a trend that will continue for the rest of the terms," says Juan José Cabrera, director of the Admissions Service. 
On 11 December, the entrance exams for this first call took place. Of the students who sat the exams, 56% took the exam online. It is worth noting that, despite the storm in Navarre over the last few days and the health situation, 80% of the national applicants chose to come to the Pamplona campus to take the exam in person. 
44% of international applicants
44% of applicants were international from 42 different countries. Only students with a grade of 7 or higher in the first year of Bachillerato or similar were eligible to apply. In addition, the faculties of Nursing and Medicine did not offer this call, while the School of Engineering only offered it to international students. 
Applicants will receive the resolution on 13 January and if it is positive, they will be able to start the enrolment process for the 2022/23 academic year. For students who have not yet applied for admission, the following deadlines are 21 February and 25 April.