News

LATEST NEWS AND EVENTS FROM THE SCHOOL OF ENGINEERING
Back to 2020_06_17_noticia_TECNUN-beca-mariecurie
Former student of Tecnun Mikel Hernáez will research new methods to understand changes in cancer cells.
The engineer is awarded the scholarship Marie Curie, one of the most prestigious awards of the European Commission.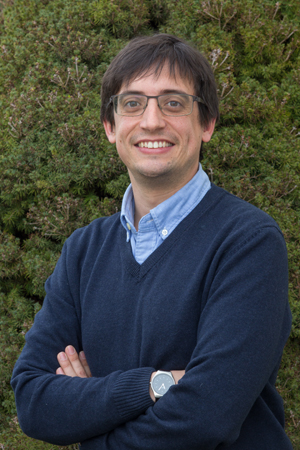 Dr. Mikel Hernáez
PHOTO: Communication Service
The engineer from San Sebastian and former student of Tecnun Mikel Hernáez has received the scholarship Marie Curie from the European Commission. Thus, he will start working at the Cimaresearch center in applied medicine at the University of Navarra.  
Through the Marie Sklodowska-Curie Fellowships, the European Commission aims to contribute to the development of research by promoting the careers of talented researchers. These grants are among the most competitive and prestigious grants awarded by this European organization and are financed within the framework Program for Research and Technology development (Horizon 2020).
New methods to understand changes in cancer cells
Mikel Hernáez Arrazola is an engineer and holds a PhD in Telecommunications from Tecnun. After his postdoctoral stay at Stanford University (USA), he joined the Institute for Genomic Biology at the University of Illinois (USA) as director in Computational Biology. He has now joined Cima to develop the project 'Explaining transcriptional wiring in hematological malignancies through computational methods'.
His goal is to design computational methods (based on machine learning techniques) to understand the association of gene regulation with disease progression in hematological malignancies. The aim is to find biomarkers associated with the response to drugs that cause changes in the regulatory mechanisms of different cancer cells. Identifying these biomarkers aims to provide each patient with a personalized therapy based on their genomic composition.