News

LATEST NEWS AND EVENTS FROM THE SCHOOL OF ENGINEERING
Students from Tecnun participate in a CERN training course conference
The European Organization for Nuclear Research (CERN) is one of the world's largest academic research centers for nuclear research.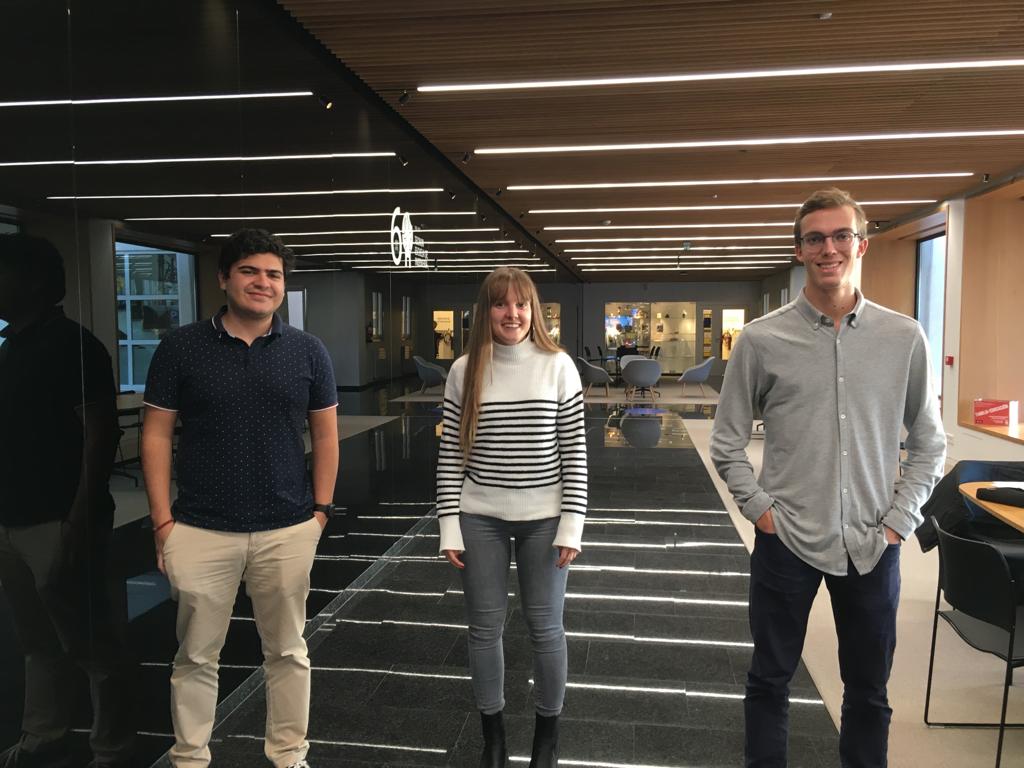 Tecnun was the only university in Spain to participate. It does so this year for the first time with the support of Bic Gipuzkoa and Ineustar, the association Spanish Science Industry Association.
TecnunThe School of Engineering of the University of Navarra was the first university centre in Spain to participate in the "Screening Week" of CERN, the European Organisation for Nuclear Research.
"CERN is one of the largest academic research centers in the world and among its objectives is that the knowledge generated in its research is transferred to society," explained Gustavo Pego, director of Corporate Ventures of the University of Navarra. "During this formative and competitive week, our students have had at their disposal very advanced technologies. INEUSTAR, theSpanish Science Industry association , opened its doors to us and we have received encouragement from BIC Gipuzkoa throughout the process," Pego added.
The students of Tecnun had to choose a technology from CERN's catalog and develop a business idea to compete with students from other universities . Laura Jareño, Carlos Rodriguez and Ignacio Pérez Calvo, students from Tecnun who represented Spain in the so-called "Screening Week", chose EOS Technology. "We focused on a tool linked to computer science and programming and on a project that was related to the subjects we studied in the Master's Degree in Biomedical Engineering at Tecnun," says Jareño.
Specifically, the project has consisted in applying this powerful tool in the analysis of synthetic lethality, which currently offers a new way to eliminate tumor cells. It should be noted that the idea came to them because during the course they collaborate with the department of Biomedical Engineering and Sciences of Tecnun in which this line of research against cancer has been underway for years.  
"If we have a cancer where there is a mutated gene, with this analysis we could find its partner and destroy the tumour cell," explains Tecnun student Laura Jareño. "These are very interesting analyses and very important conclusions could be drawn, but they require large storage spaces and high computing speed, and in many cases this is not possible," adds Carlos Rodriguez.
"EOS technology is a multi-storage cloud software platform that is characterized by very low latency leave, high flexibility and scalability and we felt that it could be of great financial aid use in the field of research," says the student. "With our own laptop it is complicated to be able to perform synthetic lethality analysis in a comprehensive way because of these space and speed issues."
For two and a half months, the university students worked to create a fictitious company that would provide clients with direct access to servers that would allow them to carry out this analysis. "The final idea of our work was to democratise access to these tools for research centres in order to make progress in the analysis and treatment of cancer," says Ignacio Pérez Calvo. 
As Gustavo Pego, the professor at Tecnun who directed the students' work, concludes, "goal was for the students to learn about some of the technologies developed at CERN and to work as a team, together with university students from other countries, to develop an innovative business idea that could convert the results of the research into impact".