News

LATEST NEWS AND EVENTS FROM THE SCHOOL OF ENGINEERING
Back to 2021_10_18_Tecnun_delegados
"After the Covid hiatus, we hope to bring back to Tecnun the activities that are tradition".
Juan Víctor Villegas and Fermín Catalán are the new delegates of the School for this academic year.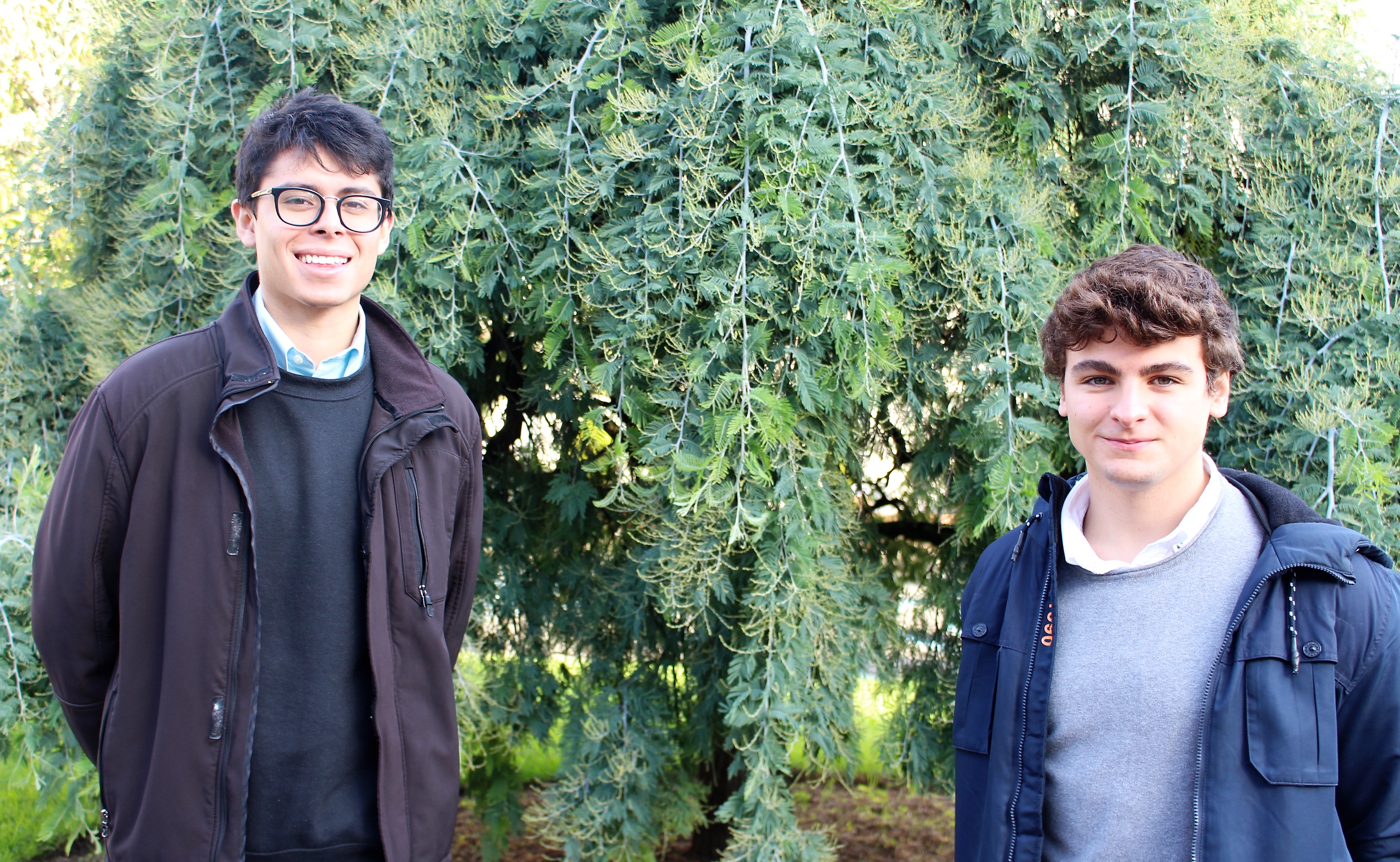 Last Friday the delegates of the 1st year of primary school were elected. Tecnun. With them, the election of all the delegates for this academic year has been completed. In addition, Juan Víctor Villegas and Fermín Catalán Oroz have been elected delegate and subdelegate of the School of Engineering for the academic year 2021/22. 
Juan Víctor Villegas Villaroel is from Santa Cruz, Bolivia, and is a 4th year Industrial Organization Engineering student at Tecnun. He has been student partner researching purpose in companies and is also interested in stock market analysis. In his free time he enjoys boxing and music production. In addition, this year he has also been elected subdelegate of the University of Navarra and among his goals for this year is to try to "refund to the University everything that makes it different, to recover the events and student life". At least as much as possible.
Fermín Catalán Oroz is a fourth year student of Biomedical Engineering at Tecnun and is also responsible for manufacturing and validation of the aerodynamics area of Tecnun eRacing. Catalán emphasizes that "being subdelegate is a great challenge because we have to represent many people from different courses and Degrees. Each one has a series of needs that we want to transmit in order to improve the University". 
- What does it mean to be the School's delegates?
Juan Víctor: Responsibility and work, even more so in a year like the one we have ahead of us, where we hope to give back to Tecnun the activities that are tradition.
- Why did you decide to apply?
Fermín: I thought it was a unique opportunity that you can't repeat. I like working with people and anything that involves learning is a great plan.
- What do you think you can contribute?
Juan Víctor: Our greatest wish is to be useful to our fellow students as a means for them to communicate their concerns, complaints, ideas and worries. We hope that everyone will do their bit to move this course forward.
- What will be your main tasks?
Fermín: As we have mentioned, this course is very important to give back to Tecnun the activities that characterize it. We will work so that events such as the Day of the patron saint, the Talent Show, or the theater, among others, go ahead and also with a lot of participation.
 - What do you think you can contribute?
Juan Víctor: We consider ourselves cheerful and willing to work. I have been a delegate for three years of my Degree and I have been able to gain experience in this position so I can bring new ideas and more points of view.
- And what will be the tasks of the sub-delegate?
Fermín: Students who have recently started their studies at Tecnun have not been able to enjoy university in all its facets, so a gradual return to the full experience of university life would be a very good goal.
Full list of all Tecnun delegates this year.