News

LATEST NEWS AND EVENTS FROM THE SCHOOL OF ENGINEERING
Ángel Rubio, Artificial Intelligence expert: "ChatGPT is also wrong and does not know it is wrong".
The Alumni event Tecnun on ChatGPT and the new digital paradigm was attended by more than 80 alumni.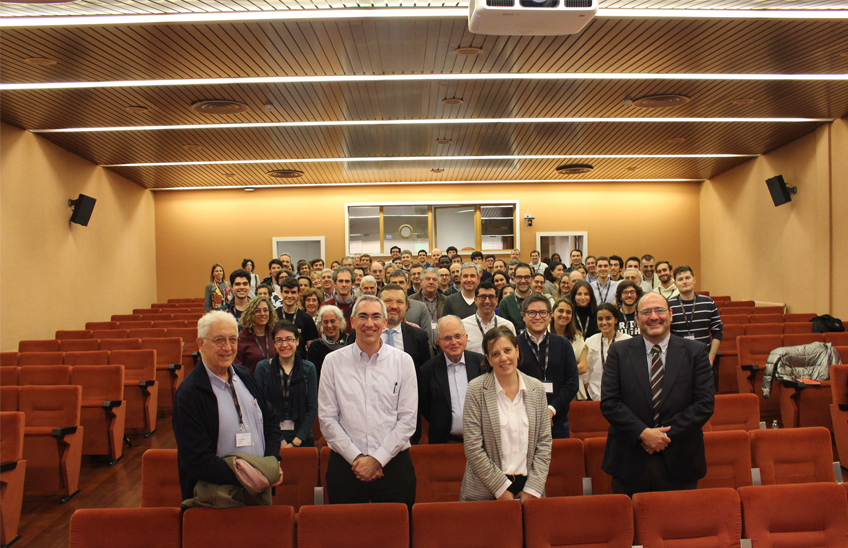 Last Thursday, May 18, Professor Ángel Rubio, from TecnunÁngel Rubio, gave a session at the School of Engineering on ChatGPT and the new digital paradigm. Organized by Alumni and open to the general public, the event was attended by more than 80 alumni.  
"The revolution we experienced with deep lerning in image analysis is what we are experiencing now with ChatGPT in chatBots, a predictive text model taken to the extreme," Rubio pointed out. The AI expert explained the use of ChatGPT and some of the 4,125 applications and 1,160 tasks related to it, which, as he stressed: "If it has not existed before, it is because we did not have this computational capacity".
The School professor emphasized the importance of checking the answers offered. "These tools tend to make categorical statements even if they are false and, in the case of ChatGPT, without providing the scientific evidence that leads them to give this information". As Rubio explained, in many tasks it behaves like a human, but the tool needs a context and at the first attempt it usually doesn't get it right. "ChatGPT also makes mistakes and doesn't know it's making them. The new questions we ask it help it to build new models, so we could say that it can be trained, which is the difficult part," he acknowledged.
The Professor also mentioned that one of the problems of Artificial Intelligence is that, although it is known to be very accurate, it does not explain why it makes the decisions it does. Throughout the session he gave several examples, many of them related to his own use as a researcher in the Department of Biomedical Engineering. He also exposed the case of some companies such as Samsung that, for confidentiality reasons, have forbidden the use of ChatGPT to their employees. "ChatGPT allows you to establish a long conversation about whatever you want, it knows what employees are doing and could even offer customer data," he acknowledged.
Nevertheless, Rubio spoke throughout of a new paradigm full of "new opportunities." "It can save you a tremendous amount of time, the important thing is to use it to help you do your job better and not to do it to you."