News

LATEST NEWS AND EVENTS FROM THE SCHOOL OF ENGINEERING
Don Rafa, chaplain of Tecnun: "The School has its potential in the service to each person".
Chaplain Rafa Hernández starts up an informal library at Tecnun before leaving academic life.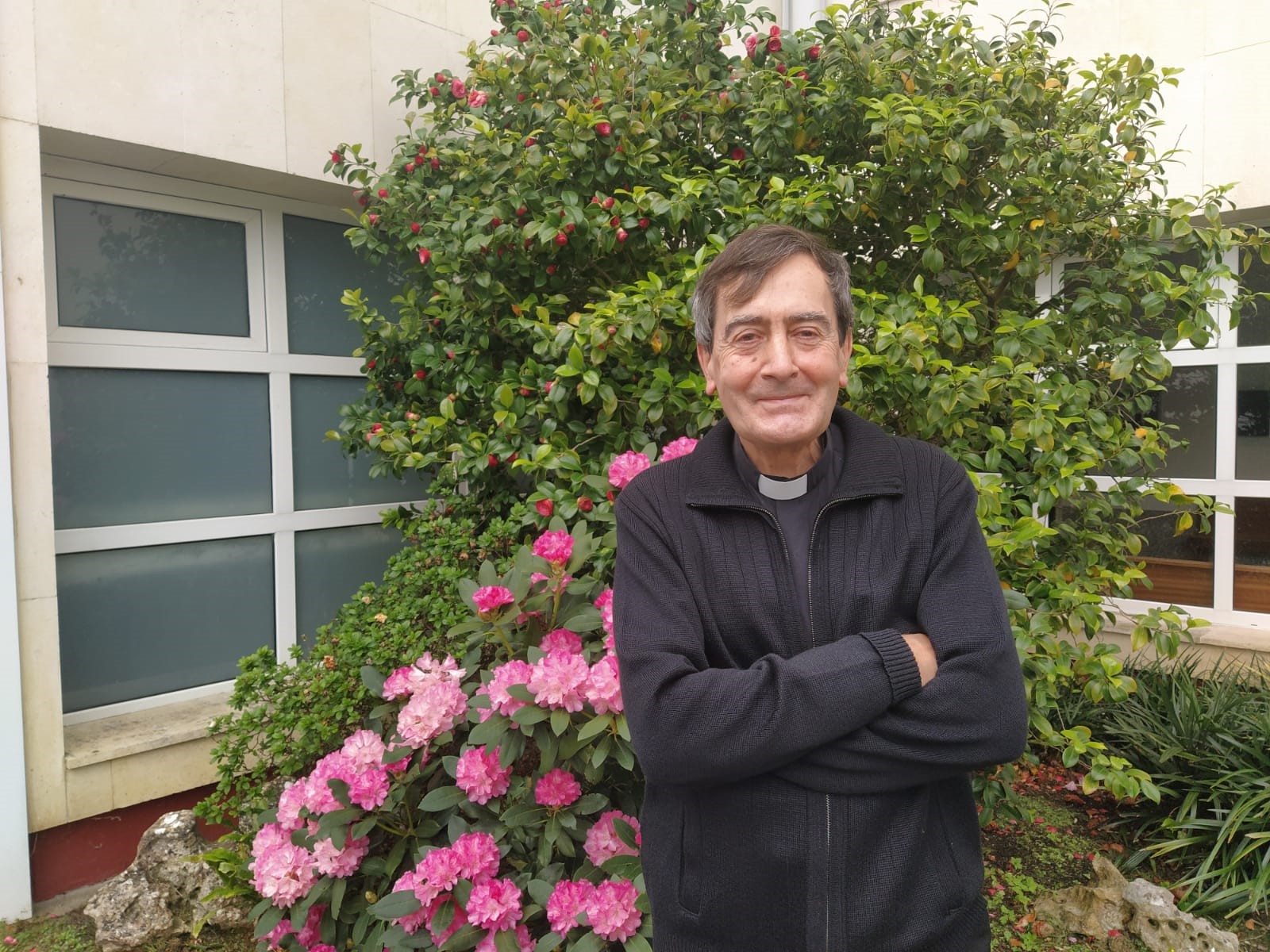 Dr. Rafael Hernandez, better known at campus as don Rafa, is retiring at the end of August after 25 years at the University of Navarra . He was chaplain and professor of Ethics and Introduction to Christianity at ISSA School Of Applied Management for 16 years and in 2012 came to Tecnun as chaplain and professor of the same subjects, plus Anthropology. Before stepping away from academic life, he has launched a project which will allow the university community to "live the Economics Circular by giving it a social function" .

Rafa reflected on his time at the University and thanked the people he has worked with for their work.
1- What do you take away from your time at Tecnun?
I have learned a lot from all the people: from the cleaning team, who are professional artists who teach us how to be a person, from the stewards who show the first line image of Tecnun as a family. Secretaries who manage everything that seems irreconcilable with patience, exquisite human attention and unbeatable efficiency. Maintainers who know more practical engineering than all the professors in the world. Good Samaritan" computer scientists who immediately go to financial aid for those of us who suffer from incidents when the devices leave us stranded on the road and always solve the impossible problems. academic staff They are close to you on your financial aid almost without you having to ask for it when they see you in trouble. Communication team that knows how to make us understand to the outside of campus and also promote with their affection and professionalism the Internal Communications. Tantaka giving channel to the solidarity wishes of the students when I raise this possibility at the beginning of each course. By the way: the potential of knowledge Tecnun generates professional services among the volunteers.
2- You were also previously with ISSA, what are your memories of that period?
Nearly twenty years working at ISSA is a fascinating learning story. I learned in practice what it is to be a chaplain and university professor surrounded by the best people in the world, both among the academic staff and among the genius of the students. It was only girls at the beginning and from 2003 onwards students who knew how to take advantage of those studies to place themselves very high in the professional world. All my memories of ISSA are good: closeness, friendship, services as chaplain that the Lord made fruitful in conversions and growth in the life of faith and human excellence. At ISSA was born the first book in the world that proposes a specific ethic for Management Assistants: "Growth staff: Corporate Excellence", which I wrote in synergy with the works and experiences of student body and professionals in this field.
ISSA was the first university School for Management Assistants in Spain. But, above all, it carries in its roots and genetic code the humus of synergies between the style of the companies and organizations of Gipuzkoa, and in general of Euskadi, which shaped in a very clear way its academic identity.
I dream that the University, from the ISSA headquarters in Pamplona, and without leaving its current development there, will again approach Donostia to strengthen the contact with the 3,000 alumni of this territory in informal meetings. Many times by word of mouth and other more formal ones continuing the close dialogue, which was somehow interrupted at the end of its presence in Donostia in June 2016.
It will always constitute a beneficial synergy between Navarra and Gipuzkoa and will undoubtedly strengthen the personality, for me unique, of ISSA. Mutatis mutandis, I think that Tecnun and Ceit have identity roots that were born from unique synergies between the entrepreneurship of the first academic cloisters and researchers and the industrial, economic and financial reality of Gipuzkoa. This richness deserves to be remembered with initiatives that preserve and strengthen a way of being and operating fully united to the general objectives of campus of Pamplona. And at the same time, promoter of the own initiatives of the campus of San Sebastian. 
3- What last message would you like to leave for the students and staff of Tecnun?
I am not in a position to give advice, but there is something that comes to my heart and to my mind. Neither Tecnun nor the University of Navarra should ever be confused with what are commonly called multinationals in the strong and pejorative sense of the word. The indisputable and excellent professional skills of Tecnun, as well as those of Ceit, imply a potential that has its meaning in the service to each person, both within the "company" and projected to the common good. Multinationals look for objectives and results, often immediate, and put people at the service of these goals, unfortunately bypassing their concrete situations and leaving them wounded. This happens, most of the time, without ill will, although more often due to a lack of empathy or a breakdown in interpersonal communication. Both Tecnun and Ceit were born in a climate of admirable collaboration and mutual friendship that motivated people over the years to give the best of themselves with a spirit of submission and even generous sacrifice. Let us all continue to draw inspiration from these admirable historical roots, which are the most convincing manifestation of the Christian statement of core values . The dream and real impulse of St. Josemaría, founder of the University: "Man should not limit himself to making things, to constructing objects. Work is born of love, manifests love, and is ordered to love.