News

LATEST NEWS AND EVENTS FROM THE SCHOOL OF ENGINEERING
"We already knew each other from the Employment Forum, so it has been easier to get the job virtually".
The External Relations Service has continued to manage job offers and internships during the pandemic.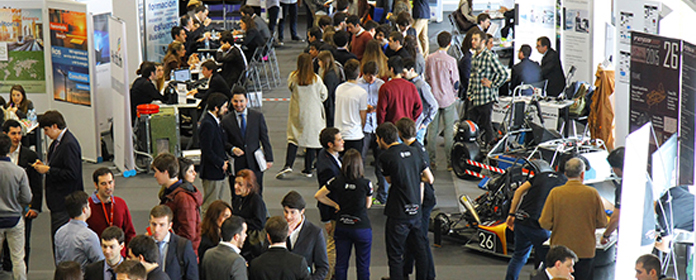 The External Relations Service has continued to manage job offers.
PHOTO: Communication Service
The health crisis caused by COVID19 has also affected other areas, such as the economy. The machinery of many companies has hibernated during this period of state of alarm and, in some cases, has come to a halt. This has not been the case at Tecnun, where the External Relations Service has continued to work hard to provide internship and job offers to students and graduates of the School of Engineering.
According to a report prepared by the service itself, since March 13, when the state of alarm was established, 28 internship offers have been published, of which 21 have already been closed with a candidate and another 4 will be closed shortly. During this period, the service has also published 20 job offers.
On the other hand, on May 12, the service organized a virtual session on Amazon Fulfilment with the students of the master's degree in Industrial Engineering.
In addition, from Career Services of the University of Navarra has also facilitated participation in Highered's virtual international job fairs, aimed at graduates and seniors. It is an interesting occasion for all students and alumni looking forgraduate programs,internships andexperienced hire opportunities. It is also a good time to explore and meet new companies from all sectors and find out what kind of profiles they are looking for. Participating companies publish offers for all types of profiles.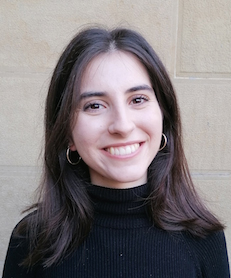 The student of Tecnun Maitane Olaizola is one of those who have managed to get a job during the state of alarm. Specifically, she is going to join the company DIGIC with an employment contract as a consultant. When the confinement began, she had already contacted DIGIC. "The company is located in Madrid, but it so happened that they had to come to San Sebastian to talk to a client," says Maitane, "So we were going to take advantage of the situation to have an interview in person. However, that week was precisely the one in which the state of alarm began, so in the end it had to be a telephone interview."
However, they had already met before, as they were able to get to know each other in person at the Employment Forum at Tecnun , and that always makes things easier. "From the first moment I really liked the company and felt very comfortable talking to them. So I didn't hesitate to get in touch with them again, and since we already knew each other from the Forum it was all much easier. From that moment on, we spoke on the phone and they offered me the job," recalls the engineer.
In the case of the student Juan Alcalde, he returned from Switzerland just before the confinement, in February, and since the beginning of March he had been waiting to submit the report and the presentation of the final master's project, which he finally did by videoconference on May 4. In the meantime, in addition to continuing to be active in online training courses, he was still looking for a job. He had also made several contacts in the Employment Forum at Tecnun, "but since the beginning of the confinement most of the selection processes I was in were frozen until this situation was resolved," he explains. 
However, he has landed a job as a Demand Planner at Danone, where he will start on May 25 working remotely. "Although at first, after the start of the confinement, it seemed impossible to find a job opportunity until the situation was resolved, there are certain sectors that are still working and still have hiring needs and as normality returns, we can see that new job offers are being published," Juan concludes. 
María Alzueta has been offered a summer internship at Procter&Gamble in London in the Consumer and Market Knowledge (CMK) department and an offer to start working full time at BCG in September as a strategic consultant.
Despite the uncertainty about her internship, which was due to start in London on June 1, in the end she will be able to do it on the same date, albeit online. "As for BCG, I haven't had any changes so far, although I have been told that the start date could be postponed to October," admits María, whose plans have been a bit upset by this situation, but it hasn't changed the course she had set for herself.