News

LATEST NEWS AND EVENTS FROM THE SCHOOL OF ENGINEERING
Tecnun hosts the First workshop Trochoidal Milling and MDI Immersion Milling Technical Meeting
The event took place at the Gene Haas Center of the School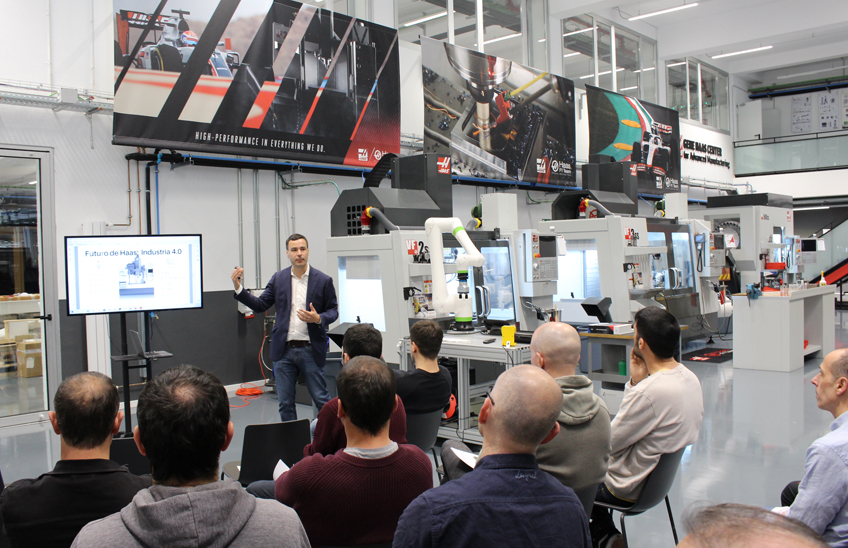 Tecnun hosted the First Technical workshop on Trochoidal Milling and MDI Plunge Milling. The workshop was held at the Gene Haas Center at Tecnun, and the program included a exhibition from the organizers and a live demonstration.
Under the title 'Trochoidal milling: cutting strategies with solid carbide end mills', the workshop was attended by 24 guests, "with whom we have learned, thanks to Ceratizit, how a good machining strategy, together with an appropriate choice of machine conditions, allows efficient, controlled and faster chip removal," said Ander Bustos, Business Development Manager at Haas Spain.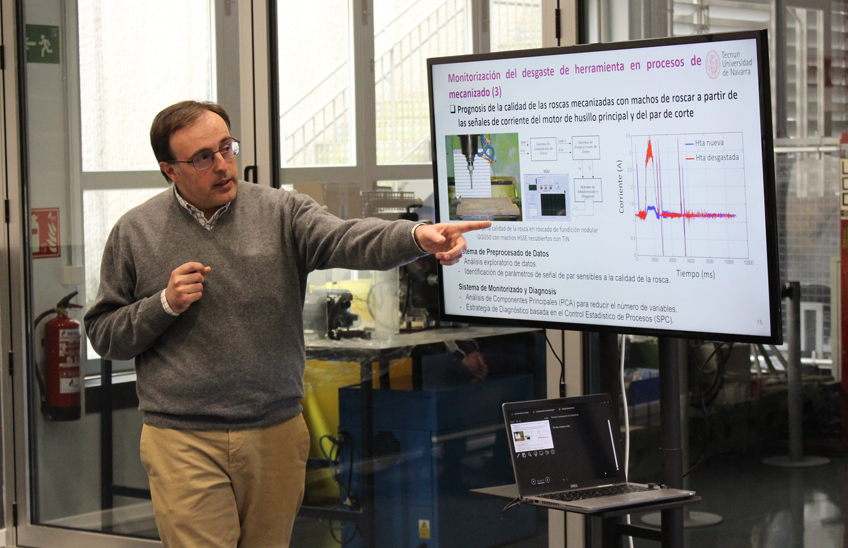 Bustos adds that, "in addition, we were able to learn more about the ability of Tecnun at area Mechanics to address more demanding research and development+i challenges in the field of machining and materials science, and about the future of the automated and connected metalworking industry from Haas."
Ander Bustos concluded that "it has been a pleasure to have the valuable time of the guests and organizers in a short format workshop , oriented to networking and learning new technical concepts".
For his part, Mikel Arizmendi, Senior Associate Professor of the Mechanics of Materials and Advanced Manufacturing Group at Tecnun, also made a very positive assessment of this first technical workshop at the Gene Haas Center at Tecnun. "It has been a very interesting workshop . Ceratizit 's technical presentation allowed us to learn about the main features and advantages of trochoidal milling compared to conventional milling and MDI's plunge milling cutters. We were able to see firsthand at the Gene Haas Center at Tecnun, the application of trochoidal milling in the machining of two demo parts on Haas VF-2SS and VF-3SS machines, with emphasis on the cutting tools, cutting conditions, cooling and milling strategies used," Arizmendi pointed out.
For the professor of Tecnun, the technical workshop was "very profitable, as we were also able to share experiences among the attendees about day-to-day machining work and new manufacturing processes".