News

LATEST NEWS AND EVENTS FROM THE SCHOOL OF ENGINEERING
The automotive team Tecnun eRacing breaks records with a 6th place in the university formula 1.
The students have faced 30 teams in Spain with their single-seater electric car.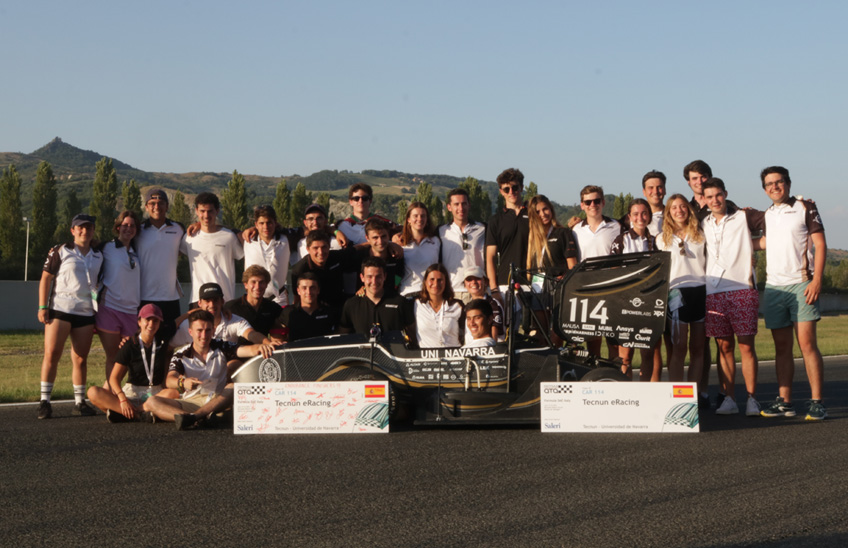 The eRacing Tecnun eRacing has recently participated in the Formula Student Spain 2023 with 33 teams from 11 different countries, competing with the TeR23 at the historic Circuit de Catalunya. The team has achieved a 6th place overall, "an incredible achievement for our team", as highlighted by team leader Iker Elizetxea.  
It is worth remembering that the team also recently participated in another Formula Student competition in Italy, where it obtained third place in the final phase of the competition, the "Endurance", and is the first Spanish team in the general classification, ahead of the University of Comillas, the Autonomous University of Barcelona and the European University of Madrid. "There is nothing like finishing an Endurance, which is the test magna, 22 kilometers of running and tension," says Elizetxea.
It should be noted that every year students in the 2nd, 3rd and 4th years of engineering design and build a racing car from scratch, combining this work with their studies. The leader of this course assures that this success is the reward for the work of "many years" and "many people". Likewise, the Donostia native emphasizes that it is a very rotational team in which it is essential to know how to work with others, motivate people and teach each other, as if it were a "medium-sized company". "It has been a year of changes, half of the team has been new, but I think it has played in our favor because they did not have those prejudices or fear of failure," he says.
Formula Student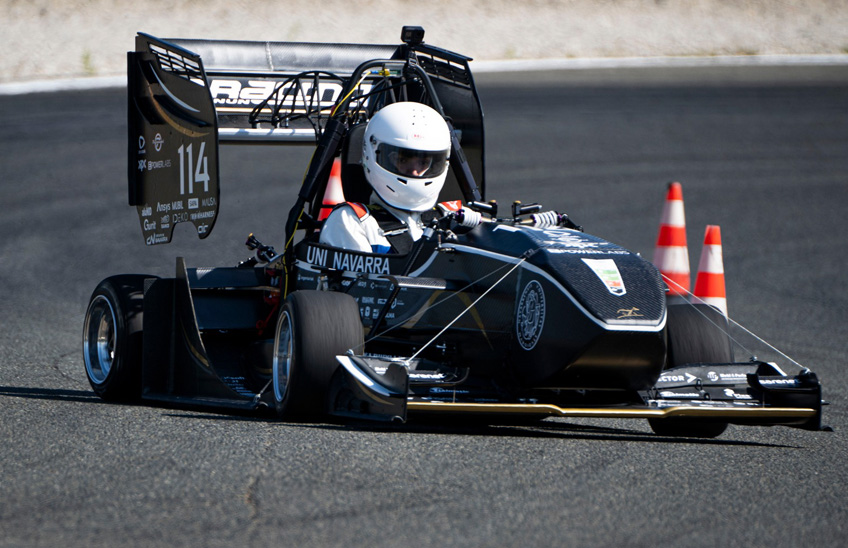 The Formula Student is a competition that pits students from universities around the world against each other for the purpose of promote engineering excellence. Members of each team design, build, develop and race a single-seater vehicle. The goal of Formula Student is to simulate a real status where a racing company would hire the engineers to develop a prototype. The jury, made up of motoring experts, assesses whether the single-seater can meet high performance requirements in terms of acceleration, braking and stability, as well as maintenance, costs, aesthetics and reliability. Students can accumulate up to 1,000 points in two different tests: static tests, which do not require the car to be in motion and analyze the technical characteristics of the car, and dynamic tests, in which points are awarded based on the time achieved on the track.