News

LATEST NEWS AND EVENTS FROM THE SCHOOL OF ENGINEERING
Tecnun launches a specialisation course on 'Data Analytics in Engineering'.
Companies such as Gestamp, CAF and IBM collaborated with the students, giving them lessons.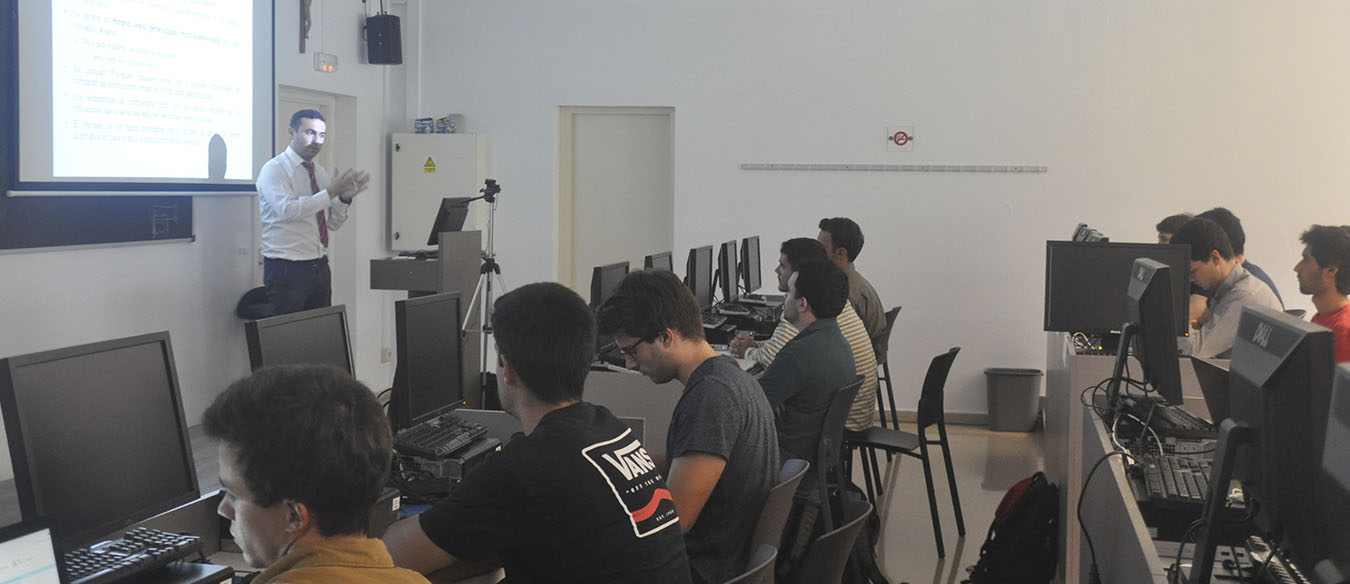 Ander Aramburu, from CAF, during the session he gave to the students of the course.
PHOTO: Communication Service
Tecnun has launched this summer the specialisation course 'Data Analytics in Engineering', which has been taught for six weeks between June and July. With this course, the School aims to respond to an industrial environment that increasingly demands more professionals with the ability to manage, exploit and capitalise on the data from their own processes, machines, customers, etc. 
Students have received essential and practical training in Big Data and Data Analytics, deepening in key programming languages, particularly Python and R, machine learning (Machine Learning and Deep learning), parallelisation and cloud computing, with the aim that students know how to transform data into value and useful information.
The course was led by the Deputy Director of Research at Tecnun, Francis Planes, and involved the collaboration of different companies from various industrial sectors, where Data Analytics and Big Data are already a key element of their innovation and continuous improvement strategy. Among the companies that have shared their experience with the students of Tecnun are Gestamp, CAF and IBM.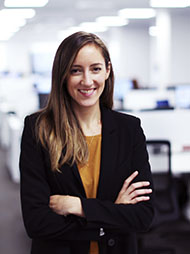 On the part of Gestampvisited Tecnun Laura ViñolasIndustrial Engineering '14), and current technical director of the Industry 4.0 department at Gestamp. Viñolas shared with the students how his company applies data analysis in its day-to-day processes. "I wanted to show them a practical image of Big Data, so that they can see that there is not only the theoretical part that they learn in class". Viñolas highlighted the growing importance that Big Data is acquiring. "At Gestamp, my department was created three years ago and there were only two of us. Today there are more than 30 of us, so we can see that analytics is becoming increasingly important". Finally, Viñolas stressed "the importance of having mixed profiles when it comes to connecting the industrial world and the digital world". 
From the company CAF,Ander Aramburu, also a former student of the School (Industrial Engineer '10), and currently responsible for data analytics at CAF, visited Tecnun . Ander stressed that"in recent years, maintenance techniques based on the condition of components (CBM) have gained increasing interest in the railway sector". Aramburu also highlighted that "CBM is based on continuously monitoring the state of a subsystem and, by means of predictive algorithms, estimating what its real maintenance requirements will bein the future.For this, the profile of the data analyst plays an essential role". Finally, Aramburu presented specific cases of analytics used in the company CAF.
On behalf of IBM-Spain, Héctor Alcaide, head of IBM's Analytcis area, and his colleagues Javier Aroztegui and David Kremer visited the School. They spoke to the students about the reality of artificial intelligence in Spain. "They also talked about what is to come in the near future. Finally, we concluded with a more technical section in which we explained to the students at Tecnun how our projects are developed".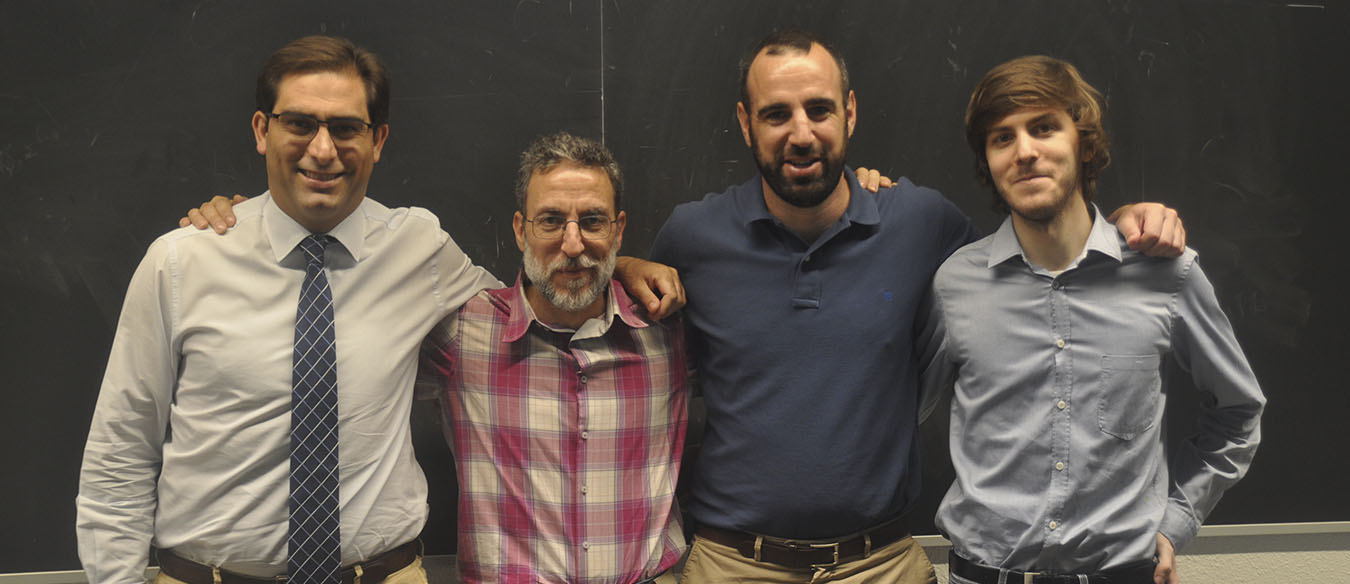 Among the students who attended the course was Juan Trullos, who despite currently working at DLR in Germany, did not want to miss this opportunity to continue learning. "As soon as I heard that Tecnun was going to start this course, I signed up," he confessed during one of the breaks between classes, while answering work emails on his laptop. "I take advantage of the breaks to work a bit, and also in the afternoons, but I didn't want to miss this opportunity to learn more about Big Data and Data Analytics," concluded Trullos.