News

LATEST NEWS AND EVENTS FROM THE SCHOOL OF ENGINEERING
Back to 2023_03_24_CAREER_Becas_PIN
Five University graduates awarded scholarships by the Regional Government for international internships
The United States and the United Kingdom are the countries in which the five Navarrese have chosen to train and live an experience abroad.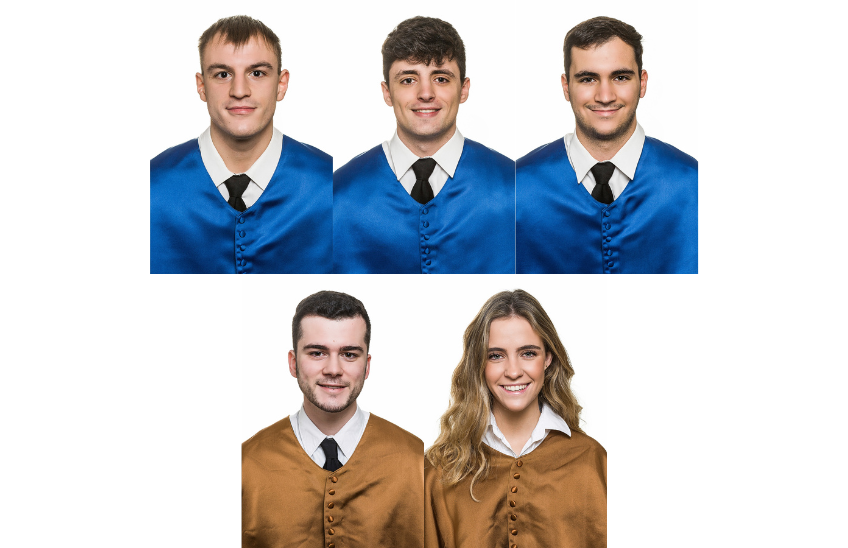 Automating tasks and facilitating the day-to-day work of employees, discovering how climate change affects insect populations and learning more about rare diseases are some of the projects being developed by five graduates of the University of Navarra who have received scholarships from the regional government. They have been selected to carry out internships in non-EU countries thanks to a training program as part of the PIN 4 International Planwhich is aimed at recent graduates linked to Navarra.
Three graduates from School of Sciences(Alejandro Pidal Martínez, Pablo Luri Martín and Eduardo Ochoa Guindulain) and two from the School of Engineering(Víctor Peñas Núñez and Almudena Bergera Mata) are developing their projects in the United States and the United Kingdom, where they are working in multidisciplinary teams to improve their professional skills. Most of them are doing 6-month internships, while in the case of Eduardo Ochoa and Almudena Bergera they will be extended for a year.
Víctor Peñas, graduate at Industrial Organisation Engineeringis doing an internship at department Commercial of the plant of Viscofan USA in New Jersey, USA: "I am acquiring a very deep technical knowledge in computer tools. In addition, it is very enriching to see how a company that is a leader in its market and its internationalization operates. I am at contact with very diverse people from many countries. Without a doubt, it is being a very complete experience".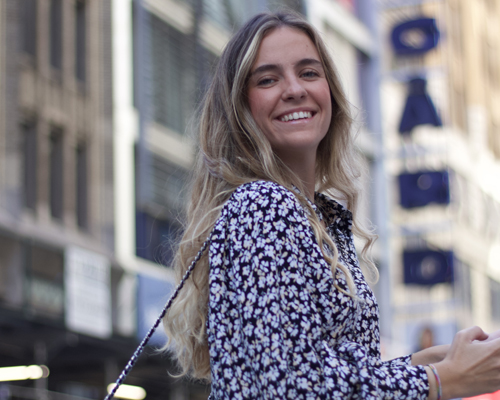 Graduated in the same career as Víctor, Almudena Bergera also traveled in January to the United States to train in the company Virtual Service Operations (VSO)where she is part of a team that is developing its own software. "I feel fortunate to have the opportunity to learn in a country that is a leader in technology. Adapting to a place where everything is new is also a great opportunity challenge at staff. I am proud that the Government of Navarra decides to invest in the training and the future of young people from Navarra", says the engineer.
On the other hand, Alejandro Pidal, Pablo Luri and Eduardo Ochoa graduated last year. Biochemistry last year. The first two are doing their internships in the United Kingdom and the third in the United States.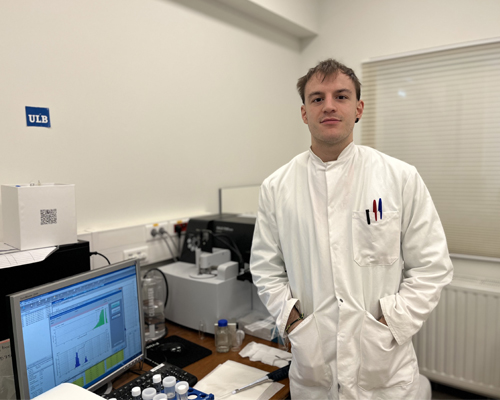 Alejandro Pidal is currently doing an internship at the research center of Microgravity of the Université Libre de Bruxelles (ULB) and will travel this April, thanks to the scholarship of the Government of Navarra, to Liverpool John Moores University to explore how climate change affects the metabolism of flies, "pollinating insects crucial to our ecosystem and our Economics". "I intend to acquire new knowledge about laboratory techniques and strengthen some skills I acquired during my studies, such as being responsible and fostering a good working environment. Now I realize that all the effort and sacrifice pays off, because I am completing my resume with new professional experiences," she says.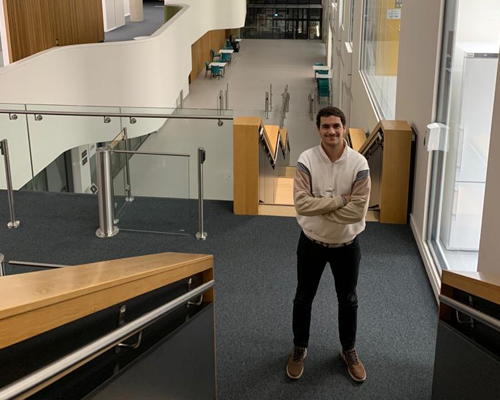 This is Pablo Luri's first experience abroad. He is learning in the Quadram Institute with Dr. Naiara Beraza on the function of the intestine and its communication with organs such as the liver: "Without a doubt, I am improving my scientific and technical knowledge. Without this scholarship I would have missed one of the experiences that will surely mark me in the coming years," he says.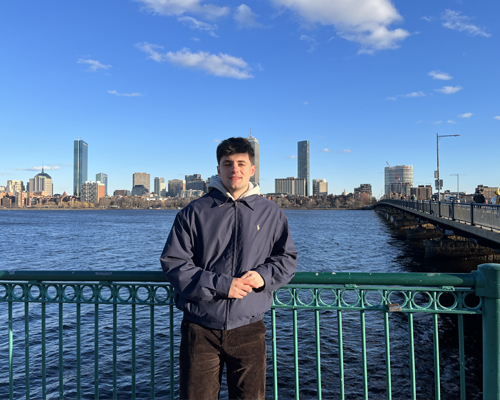 Eduardo Ochoa is currently training at the pharmaceutical company Moderna Therapeutics in Massachusetts, where he is dedicated to research on rare diseases: "This experience allows me to deepen my knowledge in laboratory techniques such as cell cultures, cell transfections and other protein detection assays. I believe that living abroad for a few years is a very enriching experience in which you get to know yourself more than ever".