News

LATEST NEWS AND EVENTS FROM THE SCHOOL OF ENGINEERING
Back to 23_03_24_tecnun_Barcelona el Mobile World Congress
"Being able to attend to one of the most important telephony congresses worldwide has been incredible."
Bruno Sunsundegi, student of the Master in Telecommunication Engineering, tells about his experience at the congress Mobile World in Barcelona.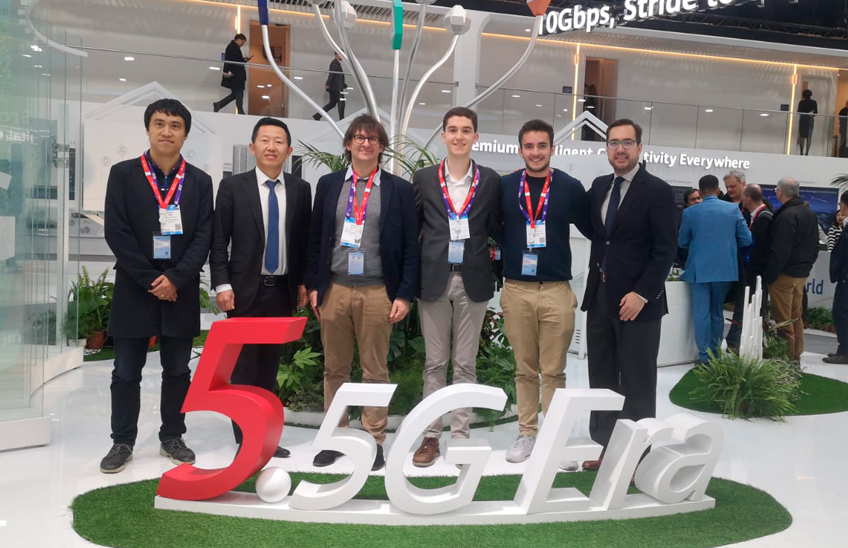 The Mobile World Congress (MWC) Mobile World Congress (MWC)also known as congress Mobile World Congress. It is an annual congress around the world of mobile communication, which is held at the Fira de Barcelona and is considered the most important in the world in its sector. Several students from the Master's Degree in Telecommunications from Tecnun with professors Yuemin Ding and Andoni Beriain.
Beriain notes that they were able to enjoy two intense conference at MWC 2023. They learned first-hand about the advances in low-power bluetooth chips from Nordic Semiconductor, the advances for battery-free IoT systems from Wiliot and OPPO, the VNA VectoStar from Anritsu with an operating range of up to 220GHz, and enjoyed the inside of Huawei's booth. Bruno Sunsundegi, from the Master of Telecommunications, student , expands the experience they could live in this congress about the global technology and the platform research and development.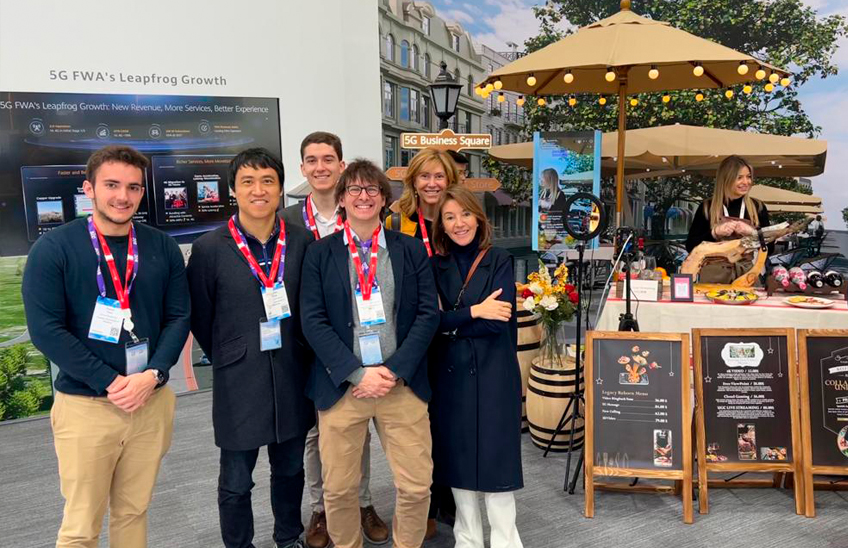 How was the experience as student of Master of Telecommunication Engineering at the MWC?
The experience as student of Teleco in the MWC has been incredible. It is one of the most important congresses in the world and having attended has shown me that it is true. We were invited by Huawei, who gave us a guided visit through the private section of their booth, explaining in detail some of their latest creations. I found the visit very interesting.
Did it serve as experience for your master's degree?
Definitely. We had the chance to visit the stands of many companies, for example, Microsoft, Samsung, IBM, Analog Devices and Telefónica, and we were able to see first-hand their new products, some of them presented at congress. Engineers, and especially Telecom engineers, must be aware of the latest trends and I believe that attend at MWC allows you to better contextualize the new technology products and services that will be launched in the coming months.
What would you highlight the most about this visit?
Carlos Toca and I, students of the Master of Telecommunications, and the professors of Tecnun Andoni Beriain and Yuemin Ding attended the MWC. I was very surprised by the large number of attendees at the MWC result . I already knew it was a big event, but I didn't think it could gather so many people. This makes it a unique opportunity to make new contacts from all over the world.
Any other details you would like to highlight?
Yes, I would like to thank Huawei for inviting us to MWC and for the guided visit that they prepared for us, and the teachers at Tecnun for thinking of us when deciding who was going to congress. It has been a real privilege to have had the opportunity to attend to such an event.