News

LATEST NEWS AND EVENTS FROM THE SCHOOL OF ENGINEERING
Beginning of the academic year in the Colegios Mayores
The Ayete and Jaizkibel Halls of Residence have already celebrated the official start of the academic year.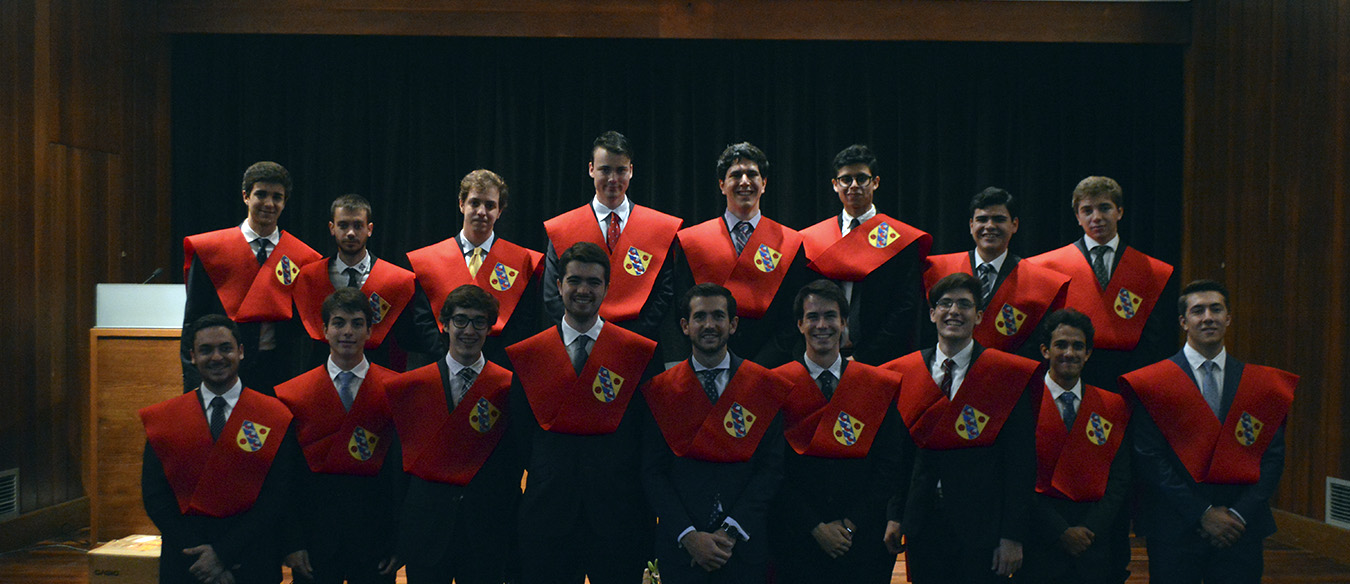 Schoolchildren from Ayete who received the scholarship
PHOTO: Cedida
Last Saturday the Colegio Mayor Ayete dressed up to celebrate the opening ceremony of the 2019-2020 academic year, in which the scholarships were awarded to the students who are beginning their third year at the Colegio Mayor and who will be part of the leaders who will organise the life of the school this year.
On this occasion, Pablo Sánchez-Ostiz, vice-rector of Academic Organisation of the University of Navarra; Jorge Juan Gil, secretary of the Board of Trustees of the Colegio Mayor Ayete; Julio Herrero, new director of the Colegio Mayor Ayete; Guillermo Griñán, dean of the College Council and Arantza Tapia, minister of Economic Development and Infrastructures of the Basque Government, who gave the master class on the future challenges of industry in the Basque Country, took part in the presiding table.

The event was also attended by former teachers Juan Flaquer and Justino Fernández, and the director of Tecnun, Raúl Antón, professor Alvaro Lleó, and doctoral student Desmond Moru. In addition, the chaplain of the college, Emilio Fuertes; the president of the CEIT Board of Trustees, José María Rodríguez Ibabe.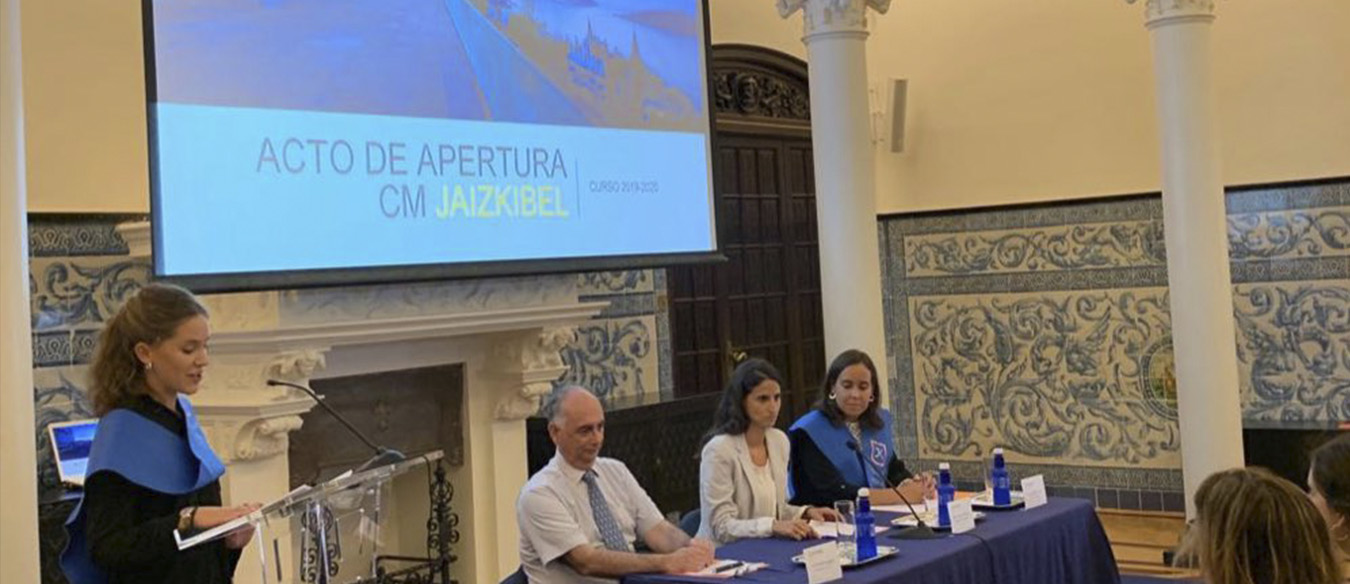 For its part, the Jaizkibel Hall of Residence has also celebrated the official opening of the course. It did so on 17 September, with a master class by Antonio Martín Meizoso on underwater physics. At the presidential table, in addition to the professor himself from Tecnun, he was accompanied by the director of Jaizkibel, Carmen López Carracedo and the deputy director of Academic Organisation at Tecnun, Marta Ormazabal.