News

LATEST NEWS AND EVENTS FROM THE SCHOOL OF ENGINEERING
Back to noticia_unav_2021_04_26_solicitud_admision
The University receives 5,692 applications for admission
To date, international applications account for 32% of total applications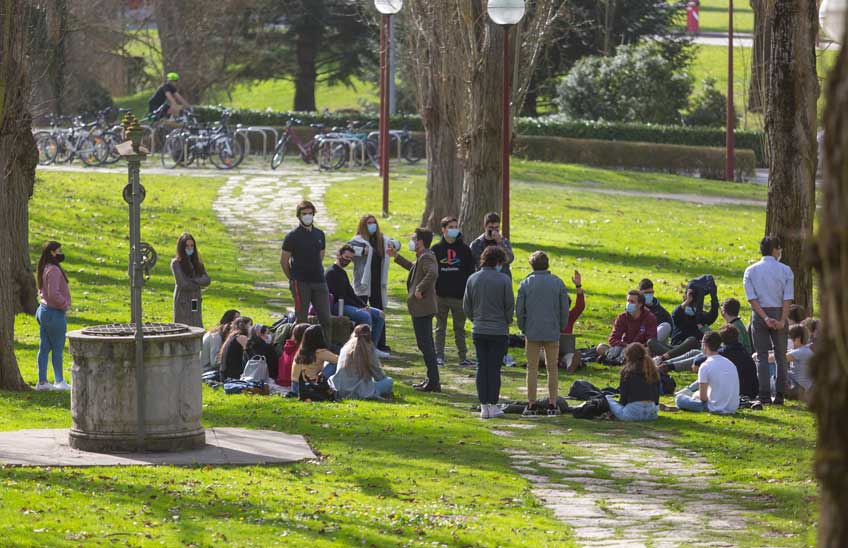 The University of Navarra has so far received 5,692 applications for admission to study the next academic year 2021-22. Last year, at the same date, issue was 4,683, an increase of 21.5%. 
Of the 5,692 applications, 1,856 are from international students, 32% of the total; 3,836 are from national students and of these, 1,173 are from students from Navarra. By faculties, Medicine ( 1,555 applications), Economics (639), Engineering (543) or Nursing (444) stand out. There was also an increase in the number of applications from School of Architecture and ISSA-Applied Management.
Last Saturday, the admission tests of the deadline ordinary University were held. As on previous occasions, students could choose between taking the test admission test in person or online; except for some Degrees, which only offered the latter modality. The Admissions Service was attending the development of the tests during the workshop, to which students from 53 countries applied. 
In this call, 2,560 applications for admission have been received, which represents an increase of 24% over the same deadline of last year. Some 20.5% of the applications for this deadline are from international students. 
"We believe that students and their families are valuing very positively the effort the University is making to offer face-to-face teaching, maintain the campus as a safe place and innovation in the academic programs, such as the new Degree in Applied Management," said Juan José Cabrera, director of the Admissions Service. 
Except for the Degrees of Medicine and Nursing, which have "deadline unique", in the rest you can continue to apply for admission. For those already admitted the period of enrollment starts on May 18.