News

LATEST NEWS AND EVENTS FROM THE SCHOOL OF ENGINEERING
Back to 2021_08_26_jornada-bienveni2
1,608 new students participate in the University's welcome session for academic year 2021/22
More than 2,300 first-year students will begin their university studies at the school next week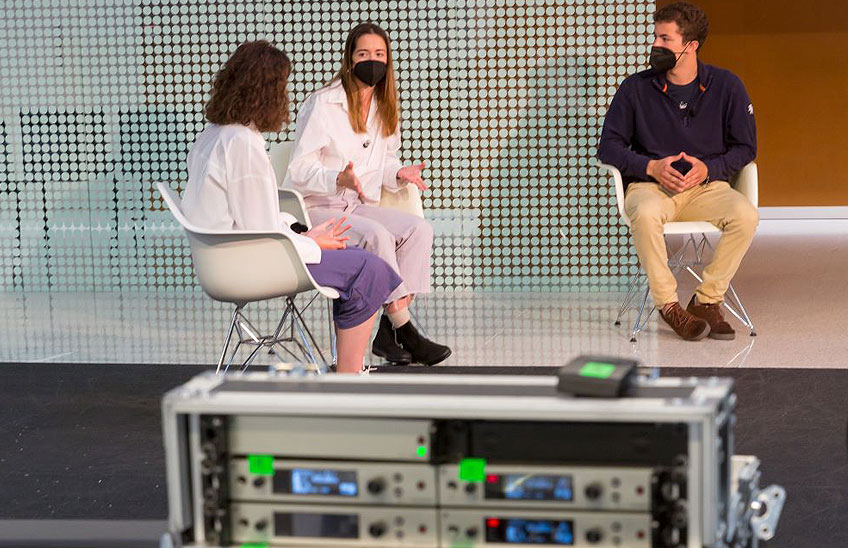 1,608 people connected to the welcome session organised by the University of Navarra for new students and their families in an online format. 
The event, aimed at both national and international students, featured panel discussions and sessions in English and Spanish. The President, Alfonso Sánchez-Tabernero, opened the meeting: "I think that during the year and a half of pandemic we have given a good response to the health status because the priority has been the students; protect their health and ensure their training". He also emphasized the importance of face-to-face attendance and its continuity in this new academic year, which begins on September 1, with the incorporation of more than 2,300 first-year students.
At meeting , several informative videos were shown, and University professors and students sent messages and advice to prospective students about what it means to be a university student and how to take advantage of all the opportunities offered by the University of Navarra. 
Pablo Pérez, professor of History at School of Philosophy and Letters, stated that every time a new generation of university students arrives, the University renews itself: "We await them with the interest of those who know that they will contribute something that we did not have until now". For her part, Itziar Vélaz, professor of Chemistry at School of Sciences, commented on how the university prepares its students to be good professionals: "Keeping in mind that our work is for others is what we want at the University for our students".
The university experience
Carmen Castillo, a medical student, Jorge Agustín Leautaud, student of Philosophy, Politics and Economics, and Amaya Vizmanos, a student of the bilingual double degree Degree in Law and Business Administration and Management, led a conversation for the new students. "University education goes beyond the classroom," said Jorge Leautaud. For her part, Carmen Castillo assured that "the greatest characteristic of the University is the attention staff that the students receive". Among other topics, they talked about the importance of attendance to classes, of knowing how to organize their time and the possibility of participating in volunteer activities, sports and cultural activities organized by the academic center. 
The English session also featured two professors, Jokin de Irala, professor of Medicine, and Rosalia Baena, from Philosophy and Letters. Their colloquium was moderated by Marie Anne Reynell and they talked about all the changes that occur when you get to university. De Irala stressed the importance of maintaining the middle ground between study and rest or fun, always listening to the advice of mentors and upperclassmen. Rosalía Baena emphasized the relationship between students and teachers, and the active role that students play.