News

LATEST NEWS AND EVENTS FROM THE SCHOOL OF ENGINEERING
Back to TECNUN_2021_08_26_cursoinicio
Tecnun 240 new students start the new academic year
16% of new students are international and 40% of them are women.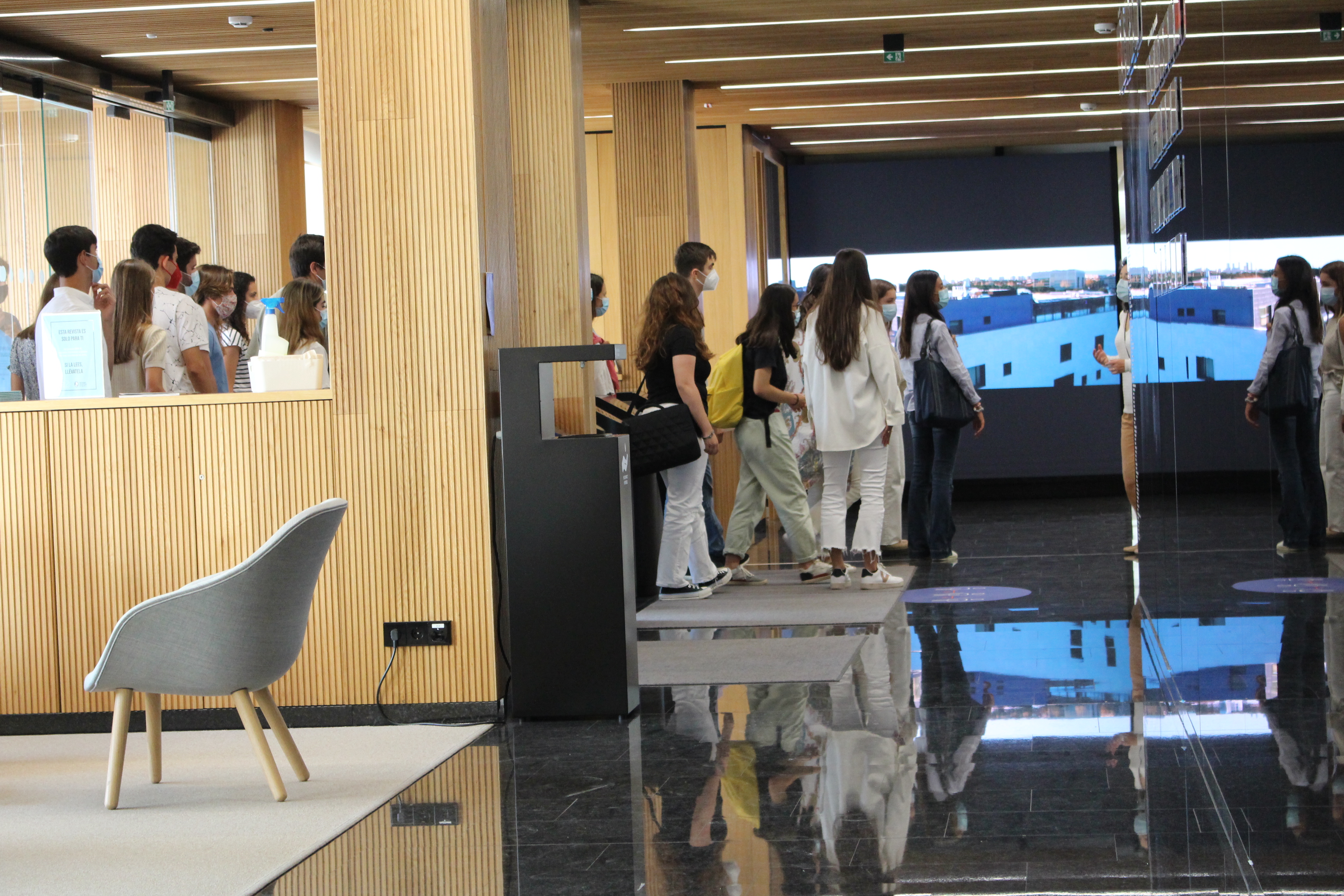 Coro Aycart, Studies Coordinator: "Today you are starting one of the most important stages of your life, university. I'm sure it will be exciting and we at Tecnun will help you to make it so".
Tecnun has kicked off academic year with an introductory program for the 240 new students who are beginning their university studies. It should be noted that 16% of the new students are international and 40% of them are women.
On Tuesday, September 1, the 800 upperclassmen will start at academic year.
"Course zero", a first introduction to the contact
This introductory programme, also known as "course zero", includes from today until Tuesday 31st, welcome sessions, training in study techniques and a review of mathematics in order to successfully tackle the first year of Engineering.
Divided into three groups, the first year students were welcomed with three simultaneous welcome sessions at position by Jorge Juan Gil, Deputy Director ; Iñigo Gutiérrez, director , development and Coro Aycart, the Studies Coordinator. The student body has received information about the future dynamics of the course, the schedules and the protocol COVID-19 . In addition, they visited the facilities of campus and learned about the operation of the Library service , copy center, the study rooms and the Chaplaincy service.   
Throughout these days they will discover from the hand of professors and staff of Tecnun what it means to be a university student . They will learn about university life at the School and the Ayete and Jaizkibel halls of residence, as well as other entrepreneurial training activities, such as those offered by Innovation Factory, the Entrepreneurship Unit of the University of Navarra.