News

LATEST NEWS AND EVENTS FROM THE SCHOOL OF ENGINEERING
The University's Smart Health program, awarded in the second edition of E-nnova Health
200 healthcare professionals and managers from all the autonomous communities have been trained in Artificial Intelligence and Big data in this program developed by Merck, IBM and the academic center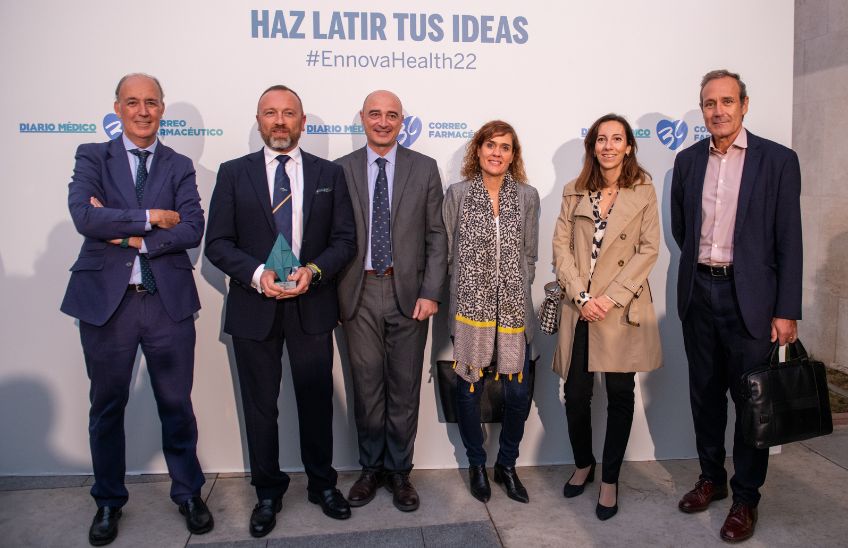 The Smart Health program of Tecnun, the School of Engineering of the University of Navarra, has been awarded in the second edition of the E-nnova Health awards organized by Diario Médico and Correo Farmacéutico, in the Digital Transformation category.
Thanks to this online program, more than 200 healthcare professionals and managers from all the autonomous communities have been able to receive digital training and delve into the opportunities of Artificial Intelligence and Big Data in the transformation of the healthcare sector and the transformation and improvement of healthcare. Of the total number of program attendees, more than half were doctors, and the rest were healthcare managers and other profiles. Of these, 90% came from public healthcare institutions and 10% from the private sector.
The Director of Development of the School of Engineering, Íñigo Gutiérrez, affirms that according to a survey carried out among the participants, "this first program that Smart Health Awareness has completed has had a very good satisfaction rate. The theoretical contents have been more highly valued by the profiles linked to management and the use cases, based on real concrete experiences, have been more highly valued by the participants with a medical profile".
Throughout the different modules of the program, participants have been able to deepen their knowledge of data culture, data science, strategy, ethics and health, as well as study and analyze real cases in the health sector.
In this regard, the medical director of Merck in Spain, Dr. Isabel Sánchez Magro, highlights "the enormous opportunity that this program is giving healthcare professionals to apply the benefits of Artificial Intelligence and Big Data to improve healthcare. At Merck we are committed to innovation in order to generate an impact that benefits society as a whole and therefore, we are delighted to be part of this alliance and collaborate with entities with which we share objectives".
This is a program proposed by Merck, a leading science and technology company specializing in the areas of Healthcare, Life Science and Electronics, aimed at healthcare professionals and managers in the health sector; devised by IBM, a global leader in the hybrid cloud and Artificial Intelligence industry; and whose execution is led by the School of Engineering of the University of Navarra.
In this regard, the director of Relations with Universities and Business Schools at IBM Spain, Pilar Villacorta , argues that university-business collaboration is necessary for training in digital skills, which "are key to continue evolving and innovating in the labor market, so continuous learning is necessary for the development of business and society. Hence IBM's firm commitment to train in digital skills, not only future generations, but people of all ages and working professionals".
The award ceremony took place last Tuesday, November 25, at the Pablo VI space in Madrid.