News

LATEST NEWS AND EVENTS FROM THE SCHOOL OF ENGINEERING
Back to 2019_03_29_noticia_TECNUN-PLATAFORMA-CIRCULAR
The Circular Market platform allows companies to offer and demand all subject resources as surplus or waste.
The tool was presented yesterday at Tecnun to some fifteen companies.

The workshop workshop was organized by the department of Industrial Organization.
PHOTO: Communication Service
"Through the collaborative tool Circular Market, companies can offer and demand all subject of resources such as surplus or waste, second-use machinery and other facilities," explains Tecnun professor Carmen Jaca, about the new tool of Economics Circular developed at the School of Engineering of the University of Navarra.
The goal of this platform is to connect companies to share opportunities and knowledge on Economics circular, offer joint access to services or propose collaborative projects to improve the sustainability of their offer. "The idea is that creating community can improve the performance and value of companies, creating synergies and sharing resources between organizations," added Marta Ormazabal , professor at department de Organización Industrial, who is also involved in this project.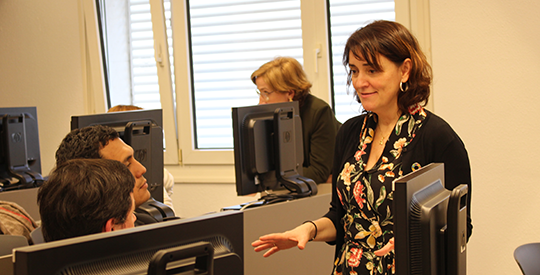 The tool has been presented at Tecnun in a working workshop with the participation of fifteen companies of the territory. This workshop is part of the ECOPYME research project , financed by the Ministry of Science, Innovation and Universities. Ministry of Science, Innovation and Universities which has as goal the development of tools to facilitate the implementation of the principles of the Economics circular by small and medium enterprises. Within this project different tools have been developed, among which is the Circular Market platform. The platform was initially designed and developed within this project and during the next year it will continue to incorporate new functionalities and improvements within the project SEGI, financed by the Provincial Council of Gipuzkoa.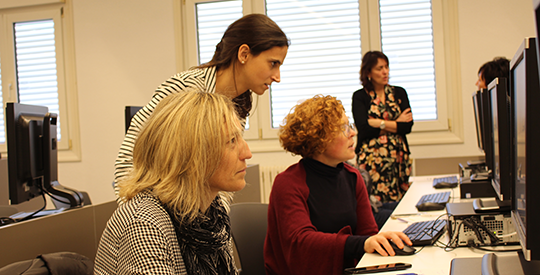 The tool arose at the technological campus of the University of Navarra inspired by other collaborative platforms already existing at the citizen level, i.e., for buying and selling second hand between individuals. However, as explained by the researcher at Tecnun, Carmen Jaca, Circular Market incorporates legal issues, such as those related to waste management, so that its use is facilitated and companies know at all times what they are obliged to do and how they can better manage their exchanges.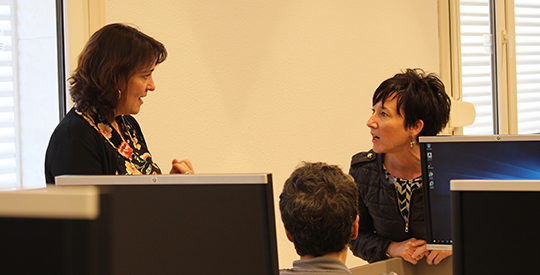 The platform also aims to be a forum for other activities related to circular Economics , such as the sharing of resources and services or collaboration on projects. "It will also be possible to publish success stories, sustainable practices and examples of Economics circular", concluded the professor of Tecnun, Marta Ormazabal.