News

LATEST NEWS AND EVENTS FROM THE SCHOOL OF ENGINEERING
Back to noticia_Tecnun_20210429_padel
The First Edition of the League ends Tecnun Padel Tour
The League has been very well received by students and alumni, with 60 pairs that have offered a high level of padel throughout the course.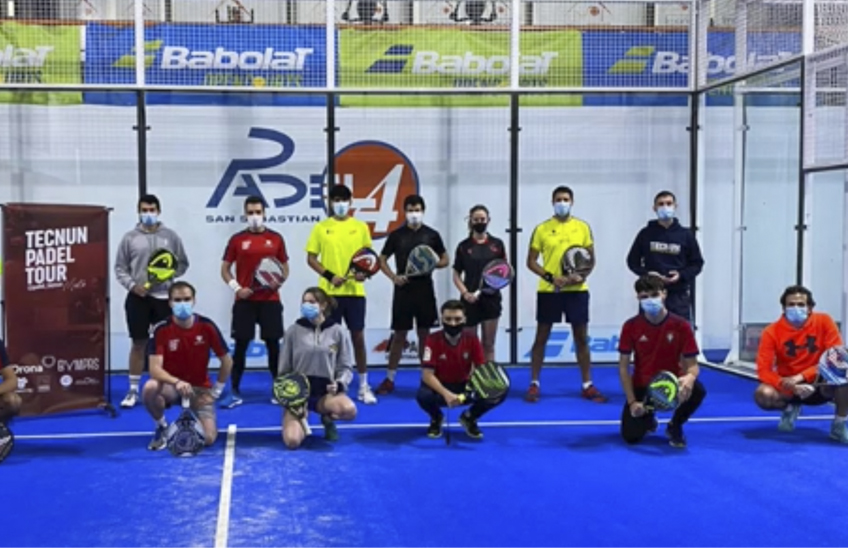 The Tecnun Padel Tour has recently finished after eight months of existence. The first edition of this League has been a success in terms of participation, with 60 couples registered. Alberto Domingo, student of 2nd year of Industrial Engineering, and José Miguel Elorza, responsible Alumni Tecnun, have been responsible for launching this initiative, and hope that next year will increase the issue of registered participants in the competition.
As Alberto explains -student who came up with the idea - "the current status has slowed down the competition a bit, and we have had to overcome difficulties as the course progressed. But we are very happy because the League can continue to grow and we are sure that in the next edition more people will sign up".
José Miguel is also convinced that "this has only just begun. When Alberto proposed the League, we saw it as an opportunity to promote the university environment. Opening it to all Alumni seemed logical to us, because it is a way to maintain contact with the rest of alumni and offer attractive activities. We believe that in this sense it has also been a success and next year even more will participate".
Among the 120 players are students from Tecnun, professors and alumni. But there are also students from EHU-UPV, as well as some occasional participants from Deusto. This is one of the strong points of the League, since from the beginning it was seen as a point of union and closeness between university students and Alumni, provided that one of the components had a link with the School of Engineering.
Finally, Alberto mentions the support of the sponsors, "without whom the project would not have been possible. Padel 4 provided us with schedules and courts, and thanks to different companies we have been able to give prizes and hold raffles throughout the competition".
For his part, José Miguel thanks Eskibel School "for its willingness to reservation facilities. Marta Tellaeche, Eskibel's director, is a former student, and grade is very close and trustworthy".
To conclude, both Alberto and José Miguel believe that "the League will return next year with more strength and with the experience gained, everything will be even better. issue In addition, the number of participants, both students and Alumni, will surely continue to grow," said Alberto and José Miguel. The difficult part is usually getting off to a good start, and in this case all expectations have been met. The goal is already set for the second edition, which promises to be even more complete and spectacular".