News

LATEST NEWS AND EVENTS FROM THE SCHOOL OF ENGINEERING
Back to 20220829_tecnun_inicio_curso
Tecnun 280 new students start the new academic year
The percentage of enrolled students increases by 10% and half of the future engineers come from outside Gipuzkoa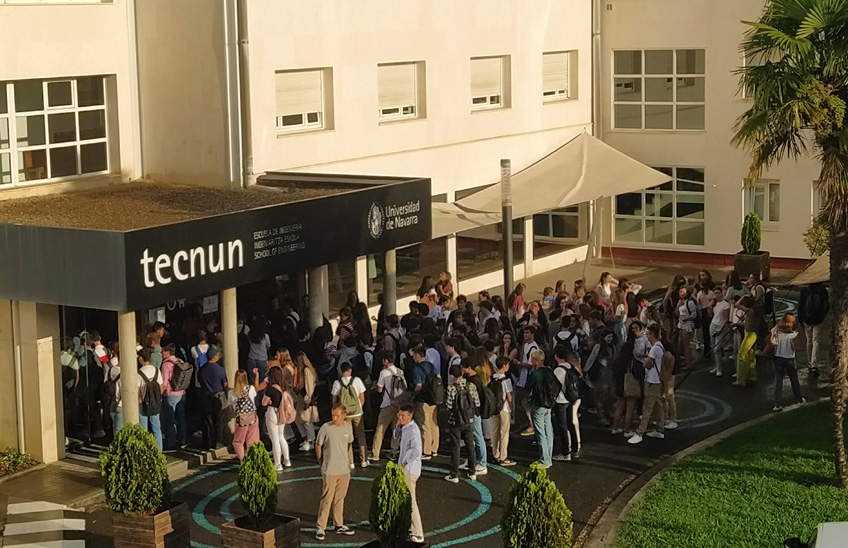 Tecnunthe School of Engineering of the University of Navarra in San Sebastian, has started the academic year with an introductory program aimed at the 280 new students who are beginning their university studies. It should be noted that the issue of enrolled students has experienced an increase of 10% compared to last year and that nearly half of the future engineers come from outside Gipuzkoa. The director of the School's Admissions Office service, Mikel Arcelus, highlights that "the future new students of Tecnun come from 18 different countries, with international training from high school program many of them. These data not only represent an increase in the issue of students at the School, but also an improvement in the average academic level of those enrolled, with a grade average in high school program of 8.56 points".
On Tuesday, September 1, the 800 upperclassmen will also start at academic year at the University of Navarra's technological campus in San Sebastian.
"Course zero", a first introduction to the contact
The first year students of Engineering have had a first shot of contact with Tecnun in the now traditional Initiation Program of the School, also known as "Course Zero", the course includes from today until Wednesday, August 31, different welcome sessions, training in study techniques and a review of mathematics to successfully face the first year of Engineering.
The future engineers have received information about the future dynamics of the course and have visited the facilities of campus of Ibaeta in San Sebastian. During these days they will discover from the hand of professors and staff what it means to be a university student. Tecnun what it means to be a university student. They will get to know the university life of the School and the colleges. Ayete y Jaizkibelas well as other educational activities such as basic calculus, trigonometry and algebra.
In the 2022-23 academic year, the University of Navarra as a whole will welcome around 2,500 new students. Although the incorporation process is still open, 2,470 students have enrolled so far: 745 international and 1,725 domestic.