News

LATEST NEWS AND EVENTS FROM THE SCHOOL OF ENGINEERING
The Etorkizuna Eraikiz Time Capsule visit Tecnun
The Deputy for Governance, Eider Mendoza, stresses that "the future of Gipuzkoa must be designed by all of us".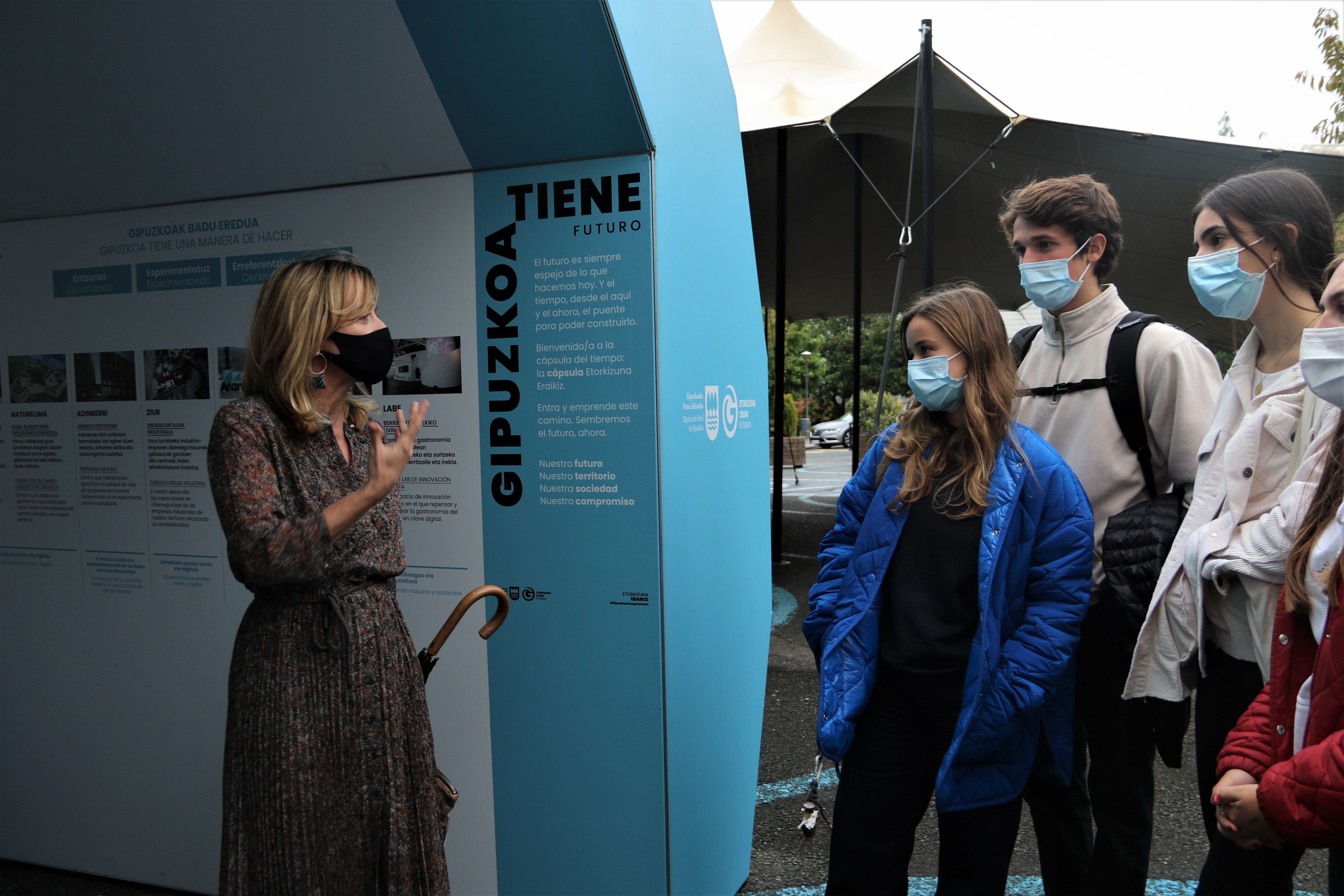 The Etorkizuna Eraikiz Time Capsule has arrived today at Tecnuntoday, as part of the 'tour' that the Provincial Council of Gipuzkoa is carrying out in the different towns of the territory. The initiative stopped off at the School of Engineering in order to gather the students' contributions on the future of the territory.
The future of Gipuzkoa must be designed by all of us through collaborative work; we must build the territory we all dream of, which is why we encourage this participative dynamic by taking the capsule to different towns and educational centres", highlighted Eider Mendoza, Member of Parliament for Governance.
Mendoza visited the capsule installed outside Tecnun, where she was accompanied by a large group of students from the school. As she explained, "thanks to citizen participation, governments are strengthened".
This participatory initiative has as goal approaching citizens to listen to their reflections, concerns and contributions, and judging by the great issue of students who have participated in it, surely they will leave Tecnun with new ideas to incorporate in the Etorkizuna Eraikiz initiative.