News

LATEST NEWS AND EVENTS FROM THE SCHOOL OF ENGINEERING
Back to 2019_04_30_noticia_TECNUN-master-biomedica
"The master's degree in Biomedical Engineering combines very well the technical knowledge with the practical vision of the market."
Santiago Lozano, from the management company core topic Mayor, gave a session to the MIB students from Tecnun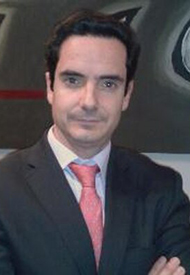 Santiago Lozano
PHOTO: Courtesy
The students of the Master's Degree in Biomedical Engineering from Tecnun recently received a session from Santiago Lozano, from the management company core topic Mayor, who shared with them his experience in the management of venture capital funds.
What are the functions you perform?
I manage venture capital funds. Specifically, I manage a technology transfer fund to invest in technology projects, in start-ups that have an important innovative contribution. We do this mainly within the University of Navarra. That is, alumni, researchers, Departments, or technologies that have been developed at the University. 
What did you talk about to the MIB students at Tecnun?
I wanted to introduce them to the concept of a company in the different phases that an idea goes through. From test of concept until the market endorses it, buys it and they are already invoicing. My goal for this session was that the students could see and combine different concepts, from legal, financial, market access, etc. In final, everything that ends up in a business plan, in which you face the different stages of the market.
What would you highlight about the master's degree in Biomedical Engineering?
What I like most is the combination that has been sought between the technical knowledge (such as Medical Devices, for example) and the practical vision from the market. That is, being able to combine academia with real market experience. I loved the fact that the end of master's degree project is to make a business plan, based on business plans of real companies. 
What do you think the profile of our students can contribute to the working world?
I think everything, and let me explain: thanks to this master's degree, which combines the academy on the one hand, the business experience of many of the guests who come to give the sessions on the other, and the students' own knowledge, which is very good, a triangle is created that results in great professionals who can contribute value to the companies they join from the very first moment.