News

LATEST NEWS AND EVENTS FROM THE SCHOOL OF ENGINEERING
Innoprick, finalist in international acceleration program
The first company promoted by Innovation Factory, has had the collaboration of the technological campus of San Sebastian.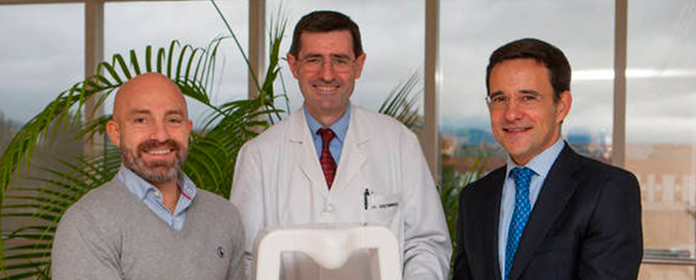 The first company is born from the hand of Emprendimiento Universidad de Navarra.
PHOTO: Courtesy
Innoprick is the first Innovation Factory company in which has invested, among other partners, the fund promoted by the University UN I+D+i Technology Transfer. Born in 2016, Innoprick has reached the final of MassChallenge Switzerland. This is a program of the startup accelerator MassChallenge, one of the most prestigious at international level.
With this, Innoprick, based in San Sebastian, is the only Spanish company that gets a four-month acceleration stay in Switzerland, where it will have the help of experts in its sector and will have access to a network of large collaborating companies. It will also compete for new sources of financing.

Reaching the final of the program has been possible thanks to the high potential of the technology, its high clinical impact and the appropriate definition of the roadmap to reach the market. As Gabriel Gastaminza, an allergist at the Clinic who devised Innoprick, explains, the project incorporates technology into the allergy diagnosis method and makes it possible to digitize the information that the skin provides in contact with the different allergens.

The support of Bic Gipuzkoaan institution with which the University collaborates closely, has allowed the project to approach the accelerator. Gustavo Pego explained that "Innoprick is possible thanks to the fact that we are a research university, with high-level support teams and services, aligned by a common goal". The initiative is now led by Óscar Matellanes, an entrepreneur with extensive experience who has developed the business plan.