teachers_employment_txtIntro
Industrial Organisation


investigaDepartment of Industrial Organisation
TecnunThe Engineering School of the University of Navarra seeks to fill a research vacancy in its Industrial management department, to begin before the end of 2023. We are looking for a researcher with expertise in Advanced Data Analysis for Industrial Process Control and Management.
Some of the tasks associated with the position include being proactive in seeking and writing project proposals for research funding, providing leadership and rigor in developing research projects, and publishing excellent articles in highly indexed journals.  
Skills and qualifications required
Candidates will be expected to hold a relevant doctoral level research degree, and hold a distinguished academic record including internationally excellent research, demonstrating appropriate markers of academic recognition.

Candidates will be expected to have a research background in in operation management, advanced data analytics and computer science.

Interest in the identity and mission of the University of Navarra. Knowledge and interest in core values of the University of Navarra.
How to apply
Applicants should submit a dossier that includes:
a cover letter that describes his or her research, teaching engineering experience, administrative work

and a Curriculum Vitae
And email them to ofertastecnun@tecnun.es. For further information or queries, please contact us at the same email address. For full consideration, please submit your dossier by 25 September 2023.
 Electrical and Electronic Engineering
 Electrical and Electronic Engineering


researches Electrical and Electronic Engineering
department from Mechanical Engineering and Materials photo
Mechanical Engineering and Materials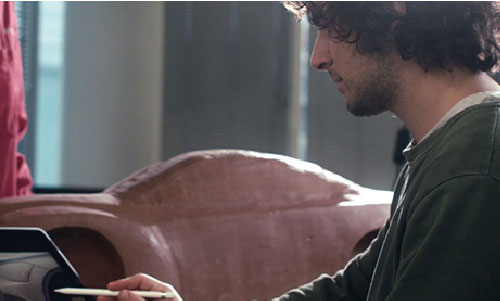 research Mechanical Engineering and Materials
Description:
The School of Engineering of the University of Navarra (Tecnun) offers a postdoctoral researcher position in high-speed gears for transmission systems in electric vehicles. The researcher would work on a research project in collaboration with a manufacturer of high-performance transmission systems for heavy vehicles, assuming responsibility and leadership of the different tasks of the project. The project will address aspects of gear operation at analytical level, numerical simulation and experimental analysis. Aspects such as NVH and TVA analysis, lubrication and cooling, the effect of centrifugal forces, balancing and the proper definition of tooth geometry will be covered. More details will be given in the interview.
Required:
- PhD in Mechanical Engineering in topics related to the position offered.
- Good level of English, at least B2 (or equivalent).
- Initiative and autonomy.
- Previous experience in research projects that combine both modeling and experimental tasks will be valued.
Offered:
- Three-year contract.
- Good work environment and teamwork.
- Remuneration will be commensurate with experience.
Working day:
- Winter: 7.75 hours a day. Since June 19 and to August 31: 5.5 hours a day (continuous).
- Flexible hours: entry between 8:00 and 9:30, departure from 16:15.
- Possibility of continuous shift on Fridays.
- Holidays: 23 working days + Christmas and Easter holidays
Applications:
Send by email, before May 31, the following documentation to jcramos@unav.es.
- Presentation letter.
- Updated CV with photo and references.
Description:
Amputee cases increase due to vascular diseases among elderly people, and mainly due to traffic accidents or war injuries in younger people.
A prosthetic socket is the critical interface between a person's body and their prosthetic device. Prosthetic sockets are traditionally made by rigid materials, which are not thermoregulatory and cause irritations, wounds and ulcerations. Hence, amputee comfort is still a challenging research field.
This position offers the possibility of researching in innovative lattice structures to design and optimize traditional sockets, and hence improve quality of life of the increasing young amputee population in the world.
Department:
Department of Mechanical Engineering and Materials of Tecnun, the Engineering School of the University of Navarra. During the PhD, the student will have the opportunity to spend a stay at a foreign university or research center. The research project will be carried out in collaboration with the Clínica Universidad de Navarra.
Requirements:
Master Degree in Mechanical Engineering or similar degrees.

Language: Highly proficient in English

Software: Finite Element software (ABAQUS), basic programming in Matlab, Python, Computer Aided Design software (Rhinoceros, Grasshopper, CREO).

To have initiative for research.
Offered
TecnunThe Engineering School of the University of Navarra offers a 4-year doctoral contract at the Technological Campus in San Sebastian (Spain).
Thesis should be completed in 4 years.
Start date: As soon as possible.
Schedule:
Winter: 7.75 hours per day. ½ June, July and August: 5.5 hours a day.

Flexible hours: check-in between 8:00 and 9:30, check-out from 4:15 p.m.
Holidays: 23 days + Christmas holiday (24 Dec-2 Jan).
Contact for information
+34 943 219877
TECNUN-SCHOOL OF ENGINEERING, Manuel Lardizabal, 13 - 20018 Donostia-San Sebastián
Application:
Send the following documentation by email to ofertastecnun@unav.es
Cover letter describing your motivation as a thesis candidate.

Updated CV.

Undergraduate and Master's degree transcripts.
Biomedical Engineering and Science
Biomedical Engineering and Science


researchBiomedical Engineering and Science