News

LATEST NEWS AND EVENTS FROM THE SCHOOL OF ENGINEERING
QS International Ranking 2023: The University is ranked first in Spain by employers
campus Navarre improves overall by 13 places over the last edition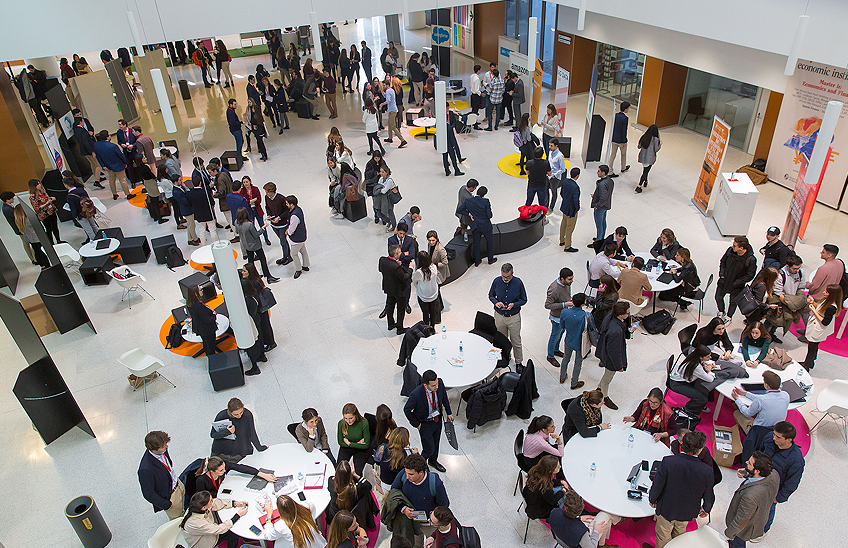 The University of Navarra is ranked first in Spain according to the opinion that employers have of it, as indicated by the QS World University Rankings 2023published by the British consulting firm QS Quacquarelli Symonds. For seven consecutive editions, no other Spanish university has obtained better score in the "Employer Reputation" indicator of the QS ranking, and this year the University of Navarra is 109th in the world in this value.
This reputation indicator serves as a measure of a university's employability, according to QS, which compiles it from more than 530,000 nominations from surveys of executives and managers at staff around the world.
The University of Navarra, in addition, considering its score in all the indicators examined by the ranking, has moved from 266th to 253rd place and is the first private university in Spain and the sixth in the country (out of 31 Spanish universities that manage to appear in the QS list). The University is in the top 17% percentile of the best universities in the world. In total, more than 1,422 universities from one hundred countries -more than 120 centers more than last year- managed to pass the minimum conditions of the QS World University Rankings 2023, 57 percent of the total number of those attempting to do so (2,462).
For Roberto Cabezas, director of Career Services of the University of Navarra, "the recognition of the reputation we have among employers is the result of years of work, of direct and constant attention with them, and an incentive to continue strengthening the employability of our graduates through the improvement of existing relationships and the promotion of contacts with new national and international employers".
International orientation and research
In addition to this indicator, the QS ranking is based on five other indicators that measure reputation among academics, research impact (citations per professor), teaching quality (student per professor), the international outreach of academic staff (ratio of international professors) and student body (percentage of international students).
The University of Navarra offers good results in the issue of international students, ranking among the top 200 universities in the world and second in Spain. In the research indicators, QS recognizes the University with more than 7,000 research articles and more than 96,000 citations (excluding self-citations), according to the bibliographic database Scopus. To compile the ranking, QS evaluates more than 16.4 million articles and more than 117.8 million citations in academic journals.