teachersResearch_txtintro
TEACHERS AND RESEARCHERS AT THE SERVICE OF TECHNOLOGY
TEACHING AND RESEARCH STAFF AT THE SERVICE OF TECHNOLOGY
Teachers and TEX research
The University of Navarra, a research university, where professors devote 50% of their time to research, is convinced that research supports and enriches teaching, always providing a service to society.
The internal structure of TECNUN responds to a departmental organization chart where the 14 research groups are organized according to branches of knowledge or technology. Tecnun has 4 departments: Biomedical Engineering and Sciences, Electrical and Electronic Engineering, Industrial Organization and Mechanical Engineering and Materials. This organization allows us to carry out cutting-edge research projects through the close collaboration of experts in each branch of knowledge. The collaboration of TECNUN with national and international innovative companies allows the development of enabling technologies of high added value that allow them to gain in competitiveness, boost their leadership and generate and exploit intellectual property.
The research activity of Tecnun is multidisciplinary. It carries out research projects in collaboration with the Center for Technical Studies and Research of Gipuzkoa (CEIT), the University Clinic of Navarra (CUN), the Center for Applied Medical Research (CIMA), the Data Science and Artificial Intelligence Institute (DATAI), among others.
carousel_investigation-notices

FOR STUDENTS/ALUMNI
We want you to continue to be part of Tecnun
Do you want to work here?
The various research departments offer interesting research positions.
Research at Tecnun is carried out in cooperation with CEIT, a Technology Centre associated with the University of Navarra with which Tecnun shares staff and buildings within the same Technology Campus.
With nearly 300 researchers, Tecnun and Ceit serve local and international industry by developing innovation through strategic research projects in a wide range of fields to develop the next generation of technology, products and services. Its commitment to technical and scientific excellence is reinforced by a dynamic network of cooperation with other research centres of the University of Navarra as well as prestigious universities, research centres and companies.
Some of the students of Tecnun start a research career at Ceit and Tecnun, and an average of 35 engineers per year complete their doctoral thesis at Tecnun and Ceit within the scope of the different research projects. As a result of Ceit's technological research, 12 companies have been created in the last 12 years, generating more than 300 highly qualified jobs.
7_image_gallery_researchers_videos
#TecnunInvestiga
Reduan Asbai-Ghoudan
He is a predoctoral researcher of the MoMAM (Mechanics of Materials and Advanced Manufacturing) research group.
Camila Vesga, postdoctoral researcher in the Tissue group (Dept. of Biomedical Engineering and Sciences).
Research video from Tecnun-University of Navarra
Jorge Aramburu, research teaching staff of the Thermal and Fluids Engineering group (Dept. of Mechanical and Materials Engineering).
D. in Mechanical Engineering, Jorge Aramburu, talks about the radioembolization project in which the School is involved.
Javier Santos, research teaching staff of the Sustainable Improvement group (Dept. of Industrial Organization Engineering).
The professor of Tecnun, Javier Santos, talks about the Model 2 Bio project in which the School is immersed.
professorsCampus_researchTecnologico_datai
DATAI

Attached to Tecnun, in 2020 the University of Navarra launched in 2020 DATAI, the Institute for Data Science and Artificial Intelligence. It is a research, innovation and training centre that seeks a collaborative work of different groups and people from the University with an important weight in Data Science and Artificial Intelligence.
professorsCampus_researchTecnologico_cbio
CBIO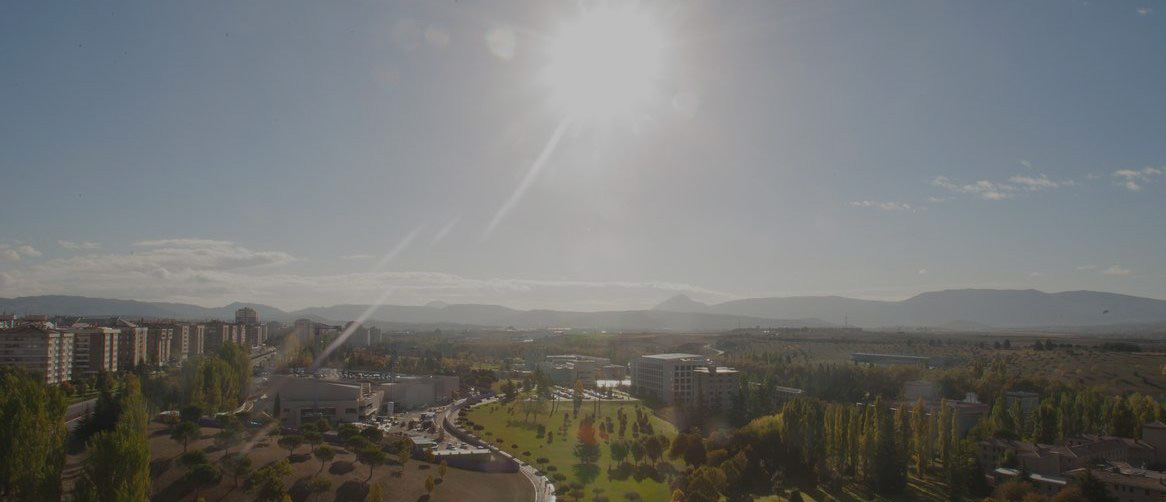 The School is integrated in the Biomedical Engineering Centre of the University of Navarra, created to combine know-how and synergistic capacities from the technological and biomedical fields of the Pamplona and San Sebastian Campuses. The different medical, biological and pharmaceutical specialities are combined with different areas of knowledge in technology, thus forming multidisciplinary teams with a common objective: to generate valuable solutions for problems or needs in the biomedical field.